Glaciers receding… but local temperatures not rising.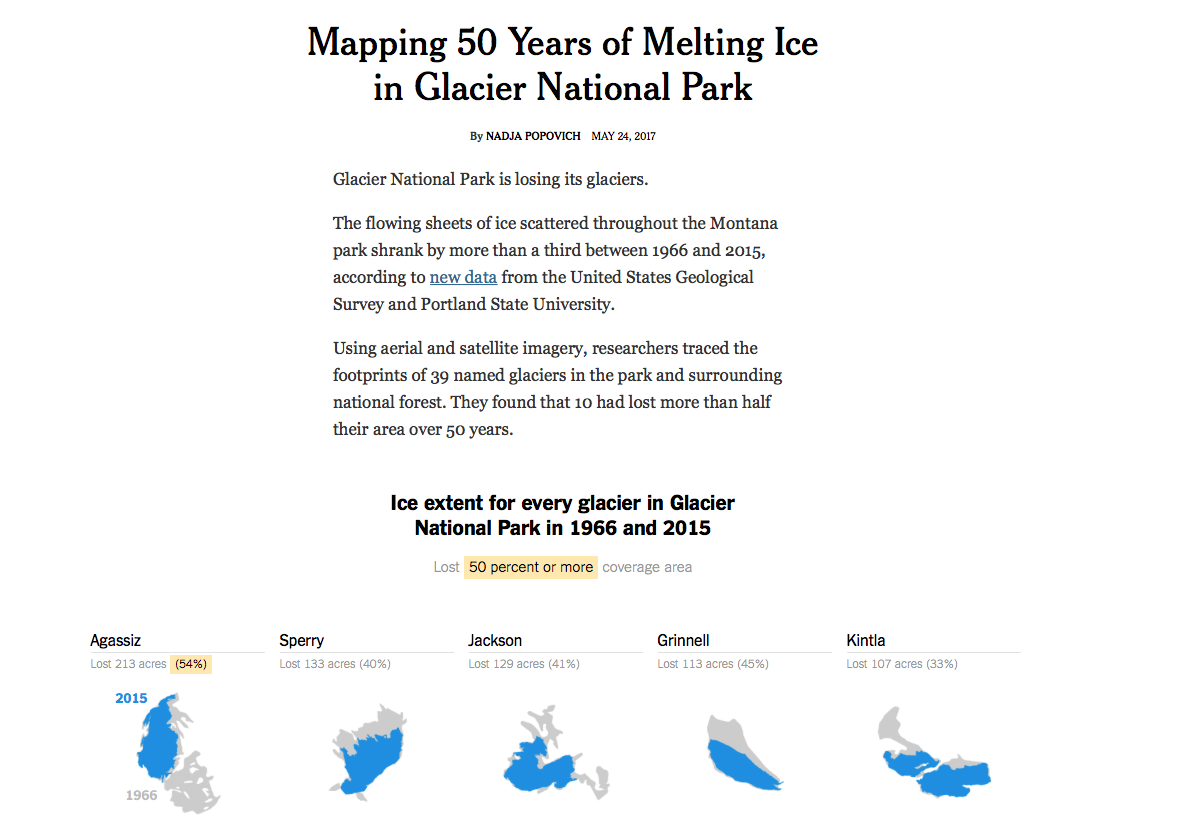 Glaciers in Glacier National Park may be receding, but they have been doing so since the end of the Little Ice Age. Moreover, there is no local warming trend: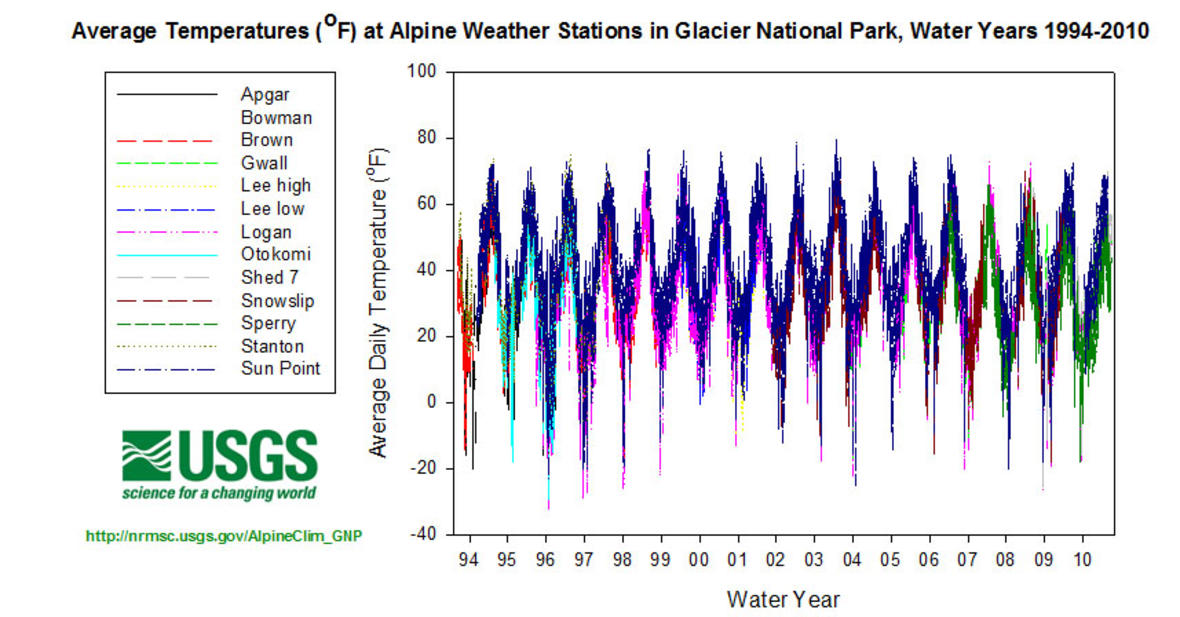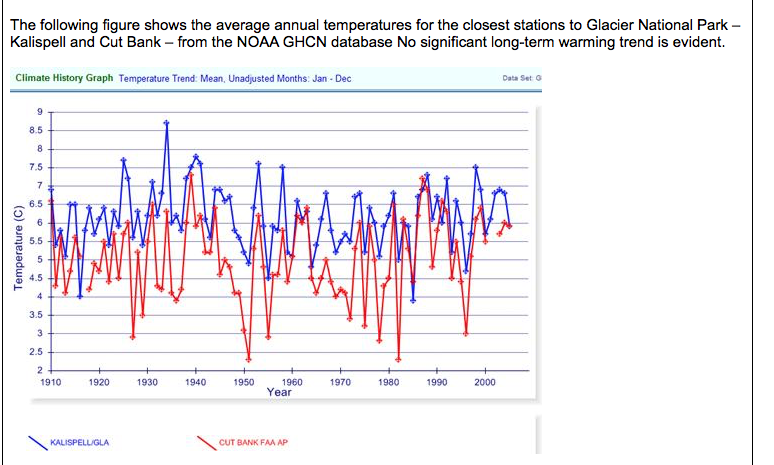 Whatever is happening to GNP's glaciers, it doesn't appear to be related to greenhouse gas emissions.