It appears our FOIA request did the trick.
The EPA grants to Peter Gleick's Pacific Institute appear to have been restored sometime Friday before 10pm. We'll have more on the FOIA angle Monday.
Below is the image of the restored entry for the Pacific Institute from the list of EPA grants to nonprofits.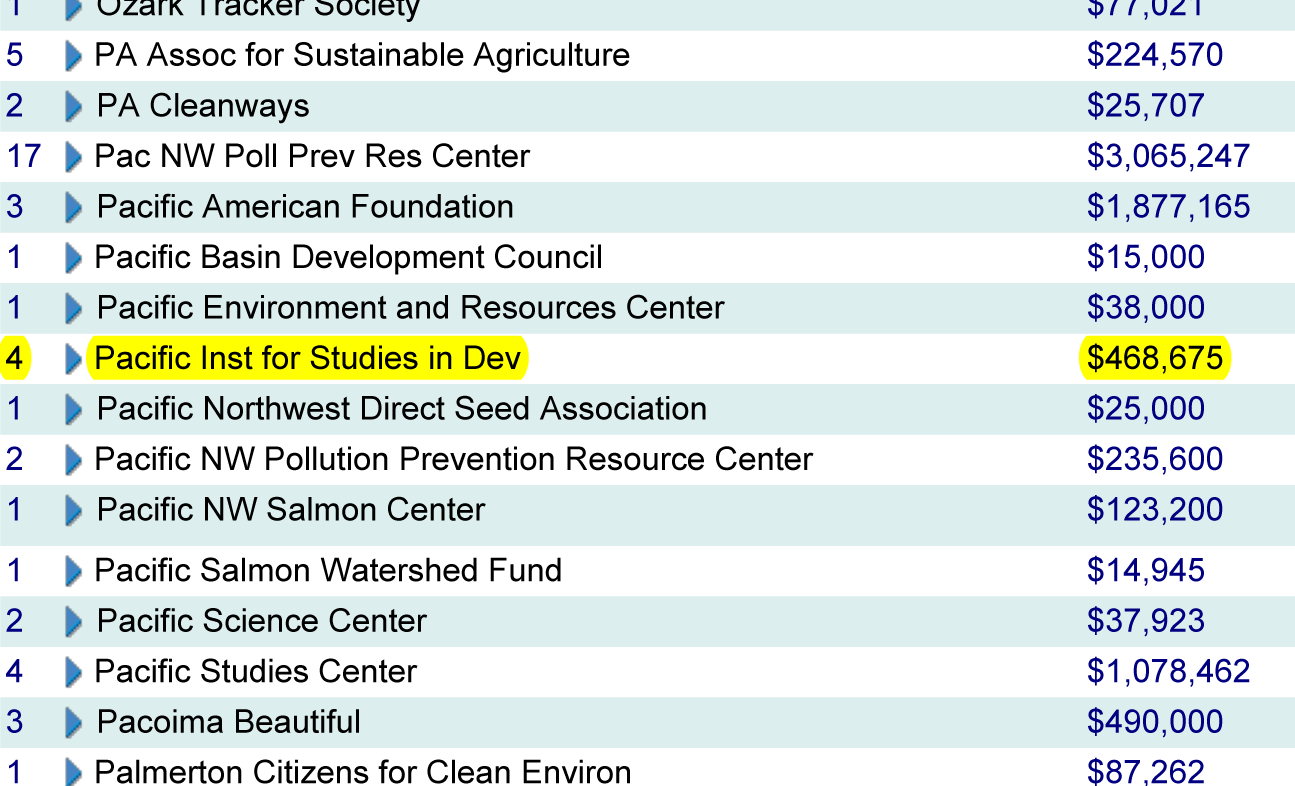 Click for our post (and links) when the grants went AWOL.
Here are the four restored individual grants that make up the $468,375. Note that their URLs differ from the original URLs we first reported last Wednesday.