Science dies on the front-page of the Washington Post.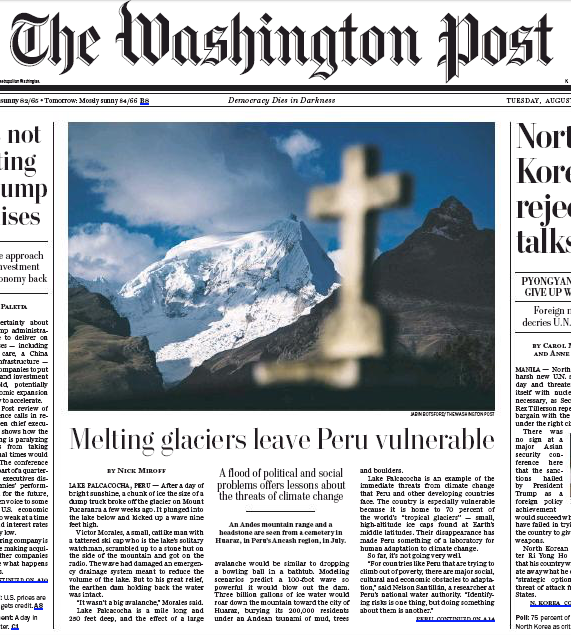 The scary climate story featured on the WaPo front-page this morning is about disappearing tropical glaciers in Peru.
Of course the disappearance of glaciers is blamed on melting caused by the dreaded global warming. But as discussed in the study below, sublimation not temperature is the likely cause of tropical glacier disappearance.