Federal science integrity investigators once concluded that the basis for lead hysteria was "difficult to explain as honest error."
So here is a graph of the Flint, Michigan situation. a small percentage of children reportedly have elevated levels of lead in their blood. "Elevated" blood lead here is 5 micrograms per deciliter.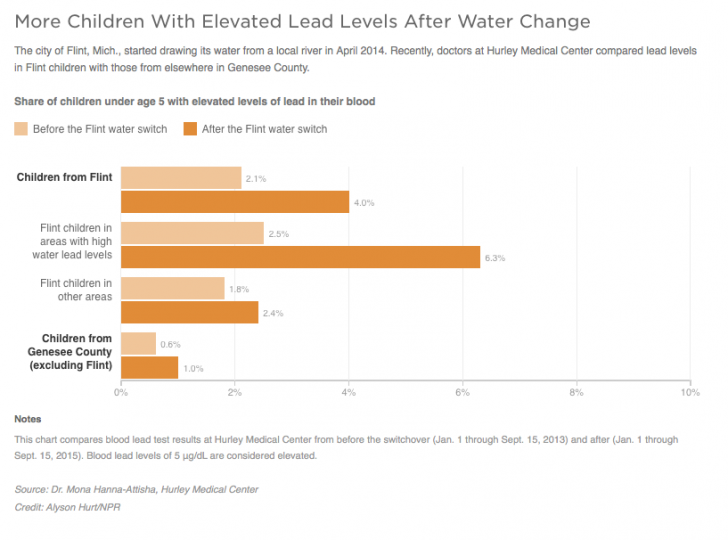 So all the hoopla is about an additional 3.8% of children having blood lead levels exceeding 5 micrograms per deciliter.
If you don't know anything about lead, that might sound like some great tragedy. But as this CDC chart shows, it is no big deal.

So almost 90% of 1970s-era children had blood lead levels in excess of 10 micrograms per deciliter… and they all turned out fine (except as far as they were schooled by and for "progressivism"). And the blood lead levels were likely even higher for children from earlier 20th century decades — all without harm.
Lead hysteria was fueled by the junk science of the University of Pittsburgh's Herbert Needleman. Though debunked (federal investigators concluded Needleman's work was "difficult to explain as honest error"), it is the basis for today's lead hysteria.