I sense confusion over a recent announcement by the ChiComs.
Here's a sample headline: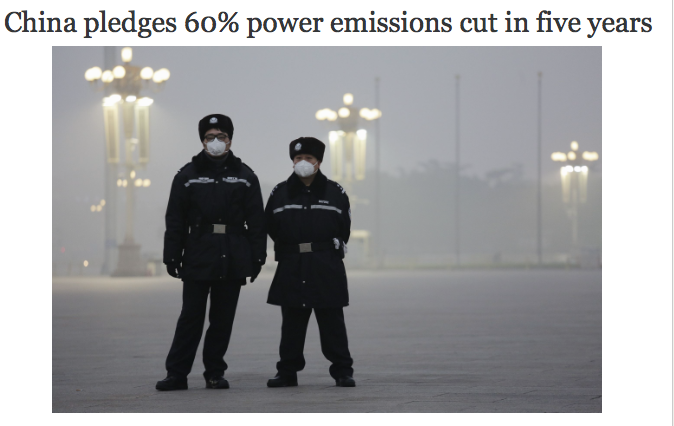 This does not mean that China is reducing CO2 emissions. Instead, China will be trying to eliminate sulfur and nitrous oxide emissions that contribute to smog. This can be accomplished by actually turning on smokestack scrubbers and reducing inefficient, small-scale coal combustion.