Not a hint of disclosure despite $143,908 dollars worth of prior funding.
A few weeks ago, huge headlines were made by a paper from Marshall Burke (Stanford), Solomon M. Hsiang (Stanford) and Edward Miguel (Berkeley) about the impact of warming temperatures on the global economy.

Here is a sample of the sort of headline the paper generated (this one from Bloomberg News):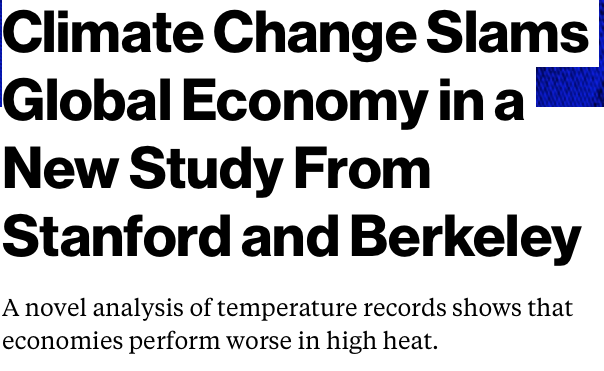 The study authors declared "no competing financial interests" in the study.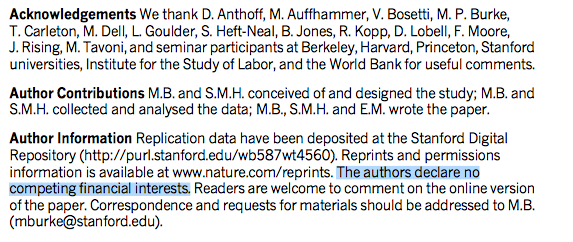 But in Solomon Hsiang's resume (online here), he reveals that he was paid $143,908 for something called "Econometric assessment of climate change impacts in the USA."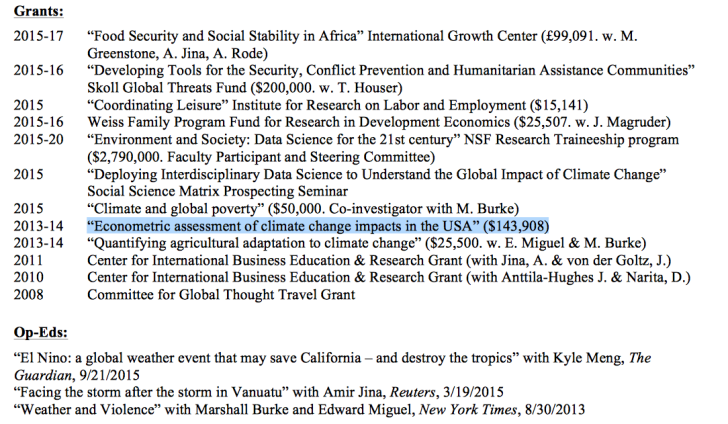 The other name for that work resulted in this July 2015 report from the so-called Risky Business Project:

The Risky Business Project is a climate advocacy group funded by green billionaires Tom Steyer and Michael Bloomberg, and near-billionaire and former Bush Treasury Secretary and Goldman Sachs CEO, Hank Paulson.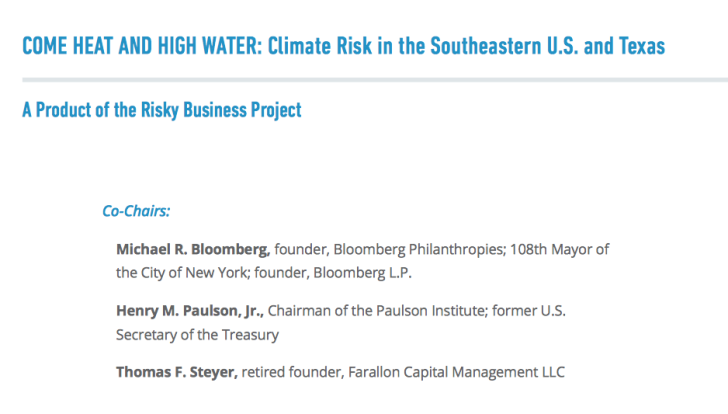 Here is the credit given by the Risky Business project to Hsiang.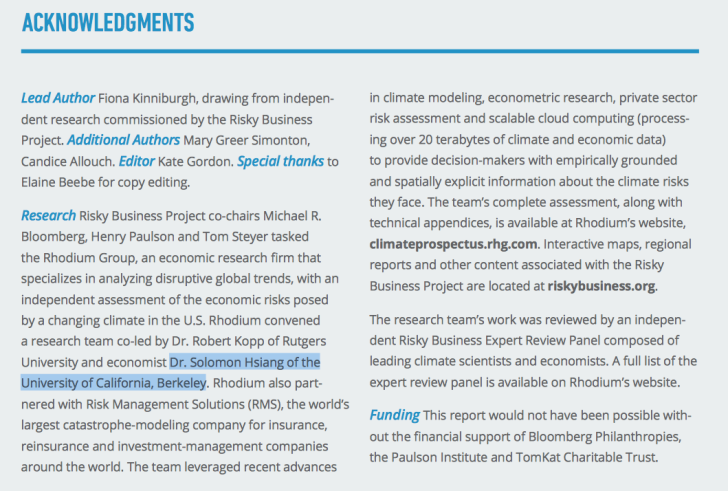 Now, let's back to the Nature paper and Hsiang's disclosure (or lack thereof):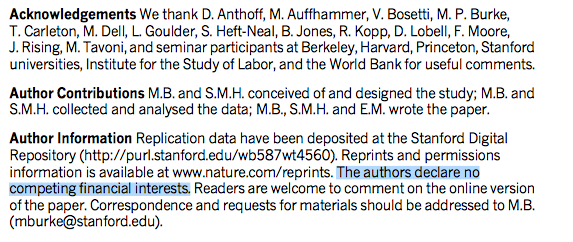 We are filing a complaint with the Nature editors, requesting a correction of the disclosure.
I contacted Hsiang by e-mail. This was his response.