Unbelievable.
The background for this e-mail, obtained by Chris Horner via FOIA, is this May 20, 2009 NPR article with comments from then-EPA chief Lisa Jackson (aka in e-mails as "Richard Windsor") about Obama's more stringent auto fuel economy standards. Here's the relevant portion:

Here's an ensuing e-mail between Jackson and then EPA climate adviser Lisa Heinzerling.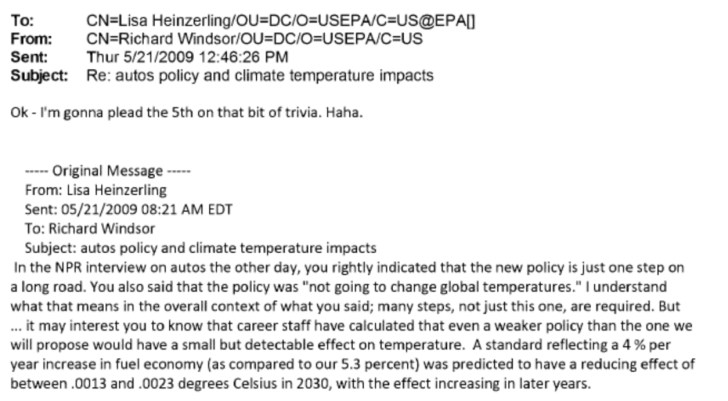 Really? EPA could detect a 0.0013C decline in global temperature? Preposterous.