New e-mails obtained via the Freedom of Information Act indicate a top federal scientist expects EPA to be less than candid and to stonewall about its illegal human experiments.
JunkScience readers will recall that, in late April, we asked Hugh Tilson, editor of the National InstituteS of Environmental Health Sciences (NIEHS) journal Environmental Health Perspectives (EHP), to retract from publication the original EPA case report of the sickly, obese woman that EPA exposed to deadly PM2.5. Tilson rejected this request in early May.
After we made the request, one that was cc'd to the EHP board of editors, board member Ken Korach (the chief of NIEHS's reproductive and developmental toxicology laboratory) frantically e-mailed Tilson as below (Click to enlarge).

We now have the follow-up e-mails between Korach and Tilson.
After erroneously e-mailing me (instead of Tilson, as above), Korach writes to Tilson (Clisk to enlarge):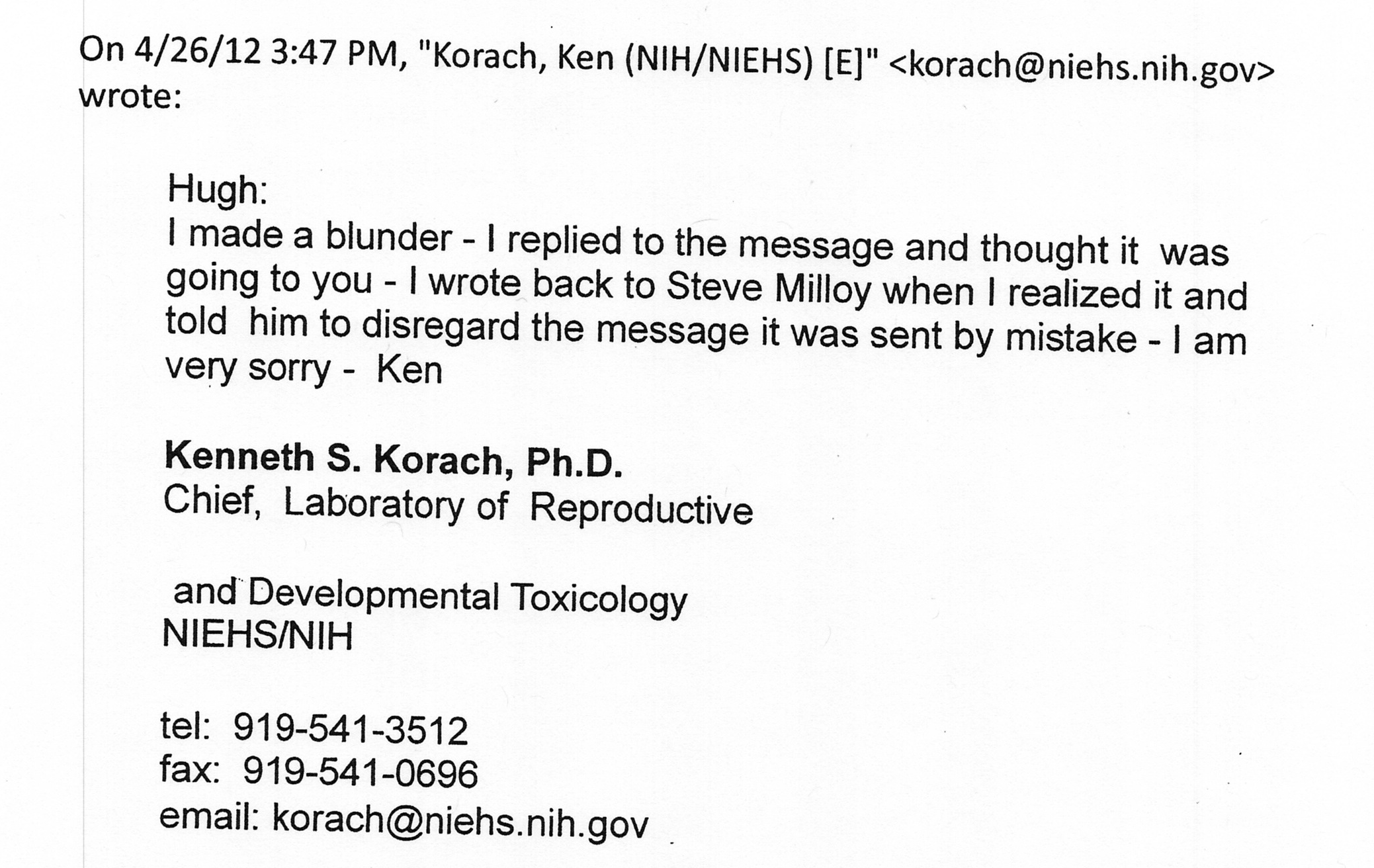 Tilson responds (Click to enlarge):

Finally, Korach expresses his belief that EPA will stonewall and not be candid: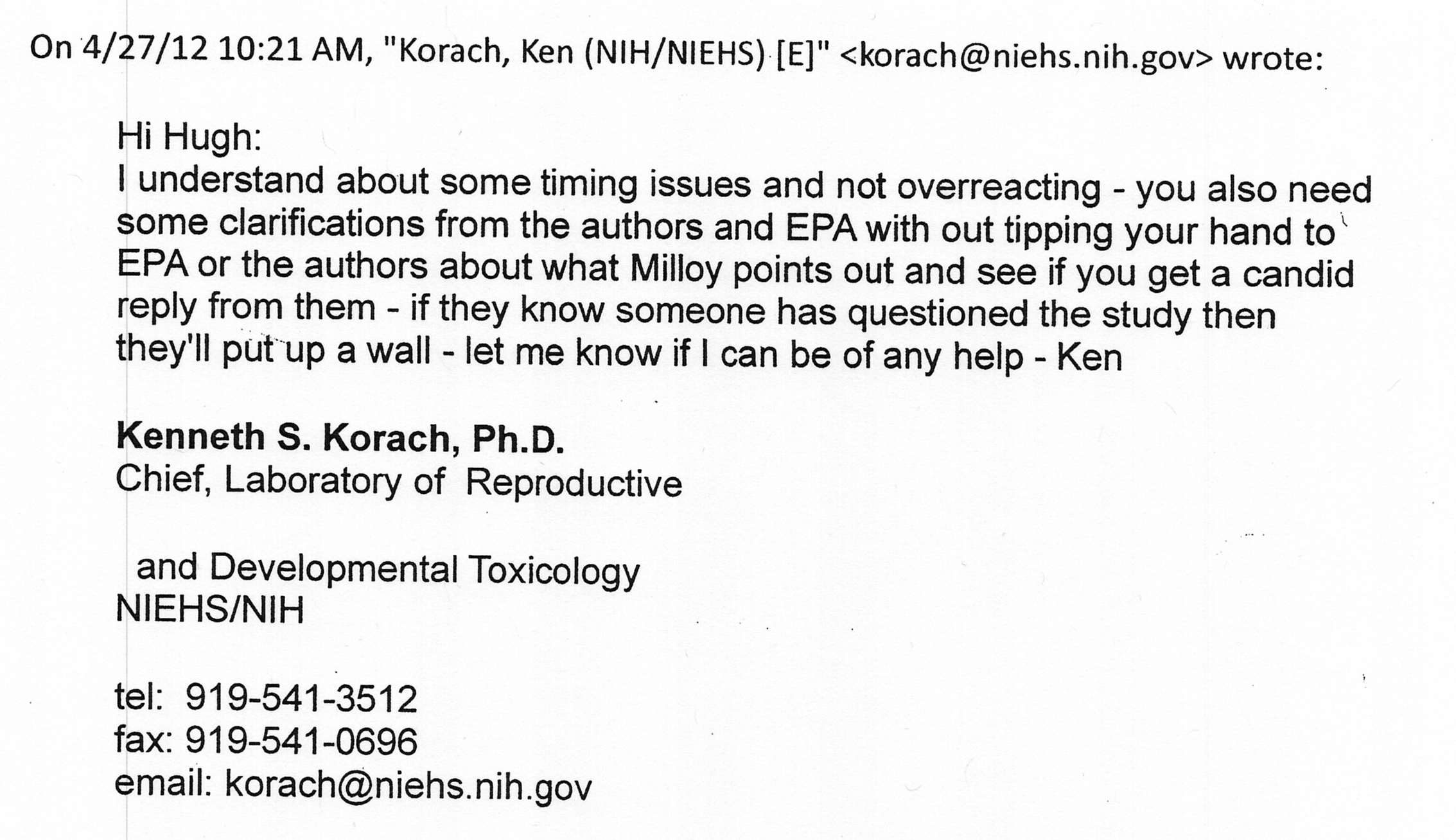 Though Korach has so far been correct, this opera is far from over.
Story Chronology: