James Hansen and Michael Mann have some interesting allies.
Following the link for the this morning's Drudge Report headline "Armed Neo-Nazis Now Patrolling Sanford, FL…", we learn that the group is called the National Socialist Movement.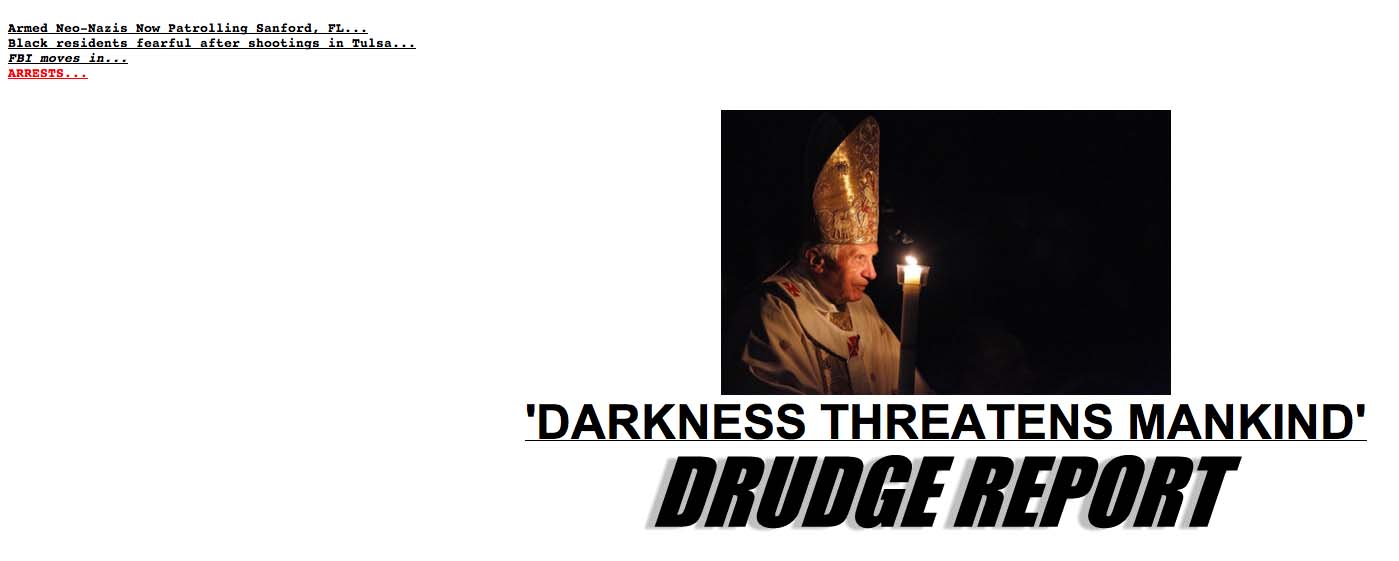 Curious as to what pretend-Nazis believe, we found that the group's "25 Point Party Thesis," includes an environmental platform with calls for carbon dioxide regulation, "clean energy" and the taking of land without just compensation.

Such principles bring the pretend-Nazis in perfect alignment with the pretend-Communists — as well as climate alarmists and the rest of the modern environmental movement.
So is catastrophic manmade global warming is so obvious that even skinheads get it?