Want "expert insight"? Michael Mann is available by appointment.
"Expert Insight provides access to leaders in all industries and professions. Securely schedule an appointment on our site, then return and have your video chat through our exclusive technology."
Below is the web page of one of Expert Insight's "experts":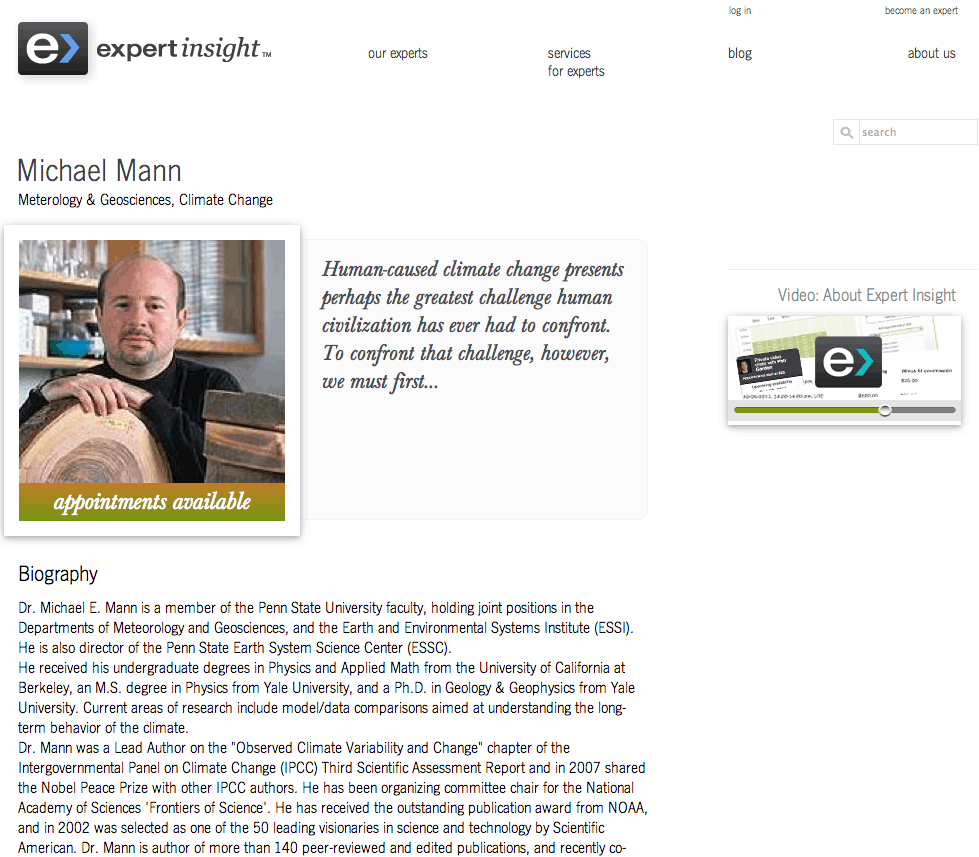 But Expert Insight's customers ought not be fooled, contrary to Mann's web page (above) he did not "share" in the 2007 Nobel Peace Prize.