A new ruling from the DC Court of Appeals in today. What you need to know.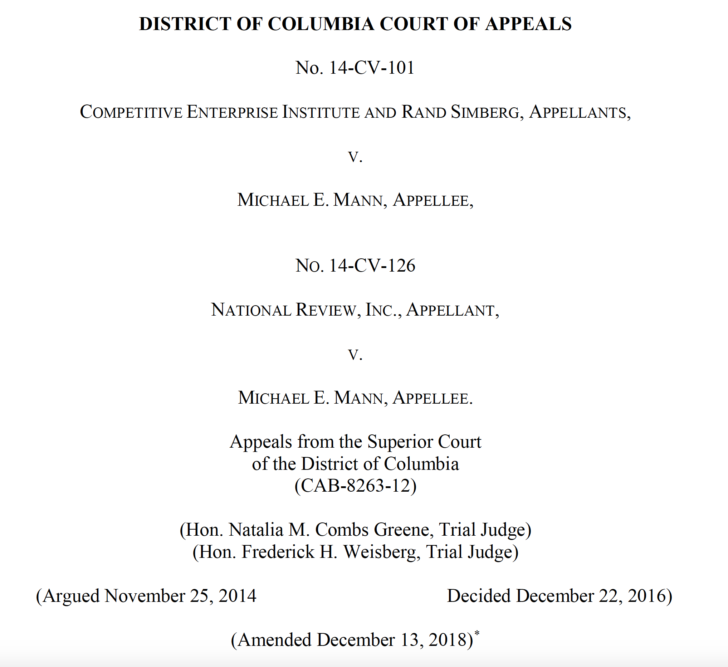 To cut to the chase, two points the Court decided:
The bogus Climategate investigations by Penn State et al. are enough to get Mann to a jury trial on whether he was defamed by National Review et al.
Mann has presented no evidence to suggested he was emotionally scarred by being compared to Penn State pedophile Jerry Sandusky. Claim dismissed with prejudice.