As we learned at today's House Science Committee hearing, Chinese-owned Volvo Trucks is quite okay with the glider trucks it makes in Sweden.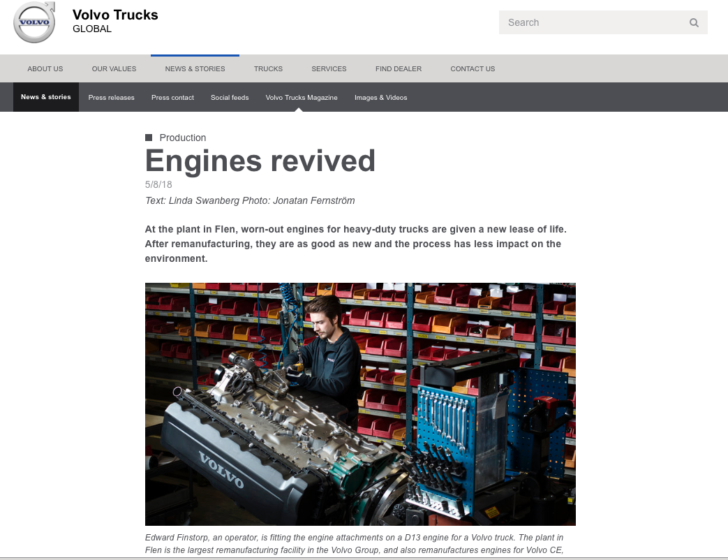 Although Volvo Trucks and EPA resistance are campaigning to kill off the the US glider truck industry by pretending that gliders are bad for the environment, Chinese-owned Volvo boasts on its web site about how great for the environment its Sweden-made gliders are.
From the Volvo Trucks website:


But in America, Volvo lobbyist Susan Alt told EPA last December at a public hearing that that gliders are "higher polluting" and "dirtier."

In Volvo Trucks' written comments to EPA, Volvo said gliders hurt the environment so much they needed to be removed form the road ASAP.

But in Sweden… gliders are greener than new trucks! Just ask Lars Färnskog (below), plant manager of the Volvo truck engine remanufacturing facility in Flen, Sweden.
And ignore Volvo lobbyist Susan Alt.