Meet the Washington Post's expert on PM2.5… New Republic writer Emily Atkin.
The Lyin' WaPo goes out of its way to ignore the work of Steve Milloy/Stan Young/Jim Enstrom/Congress on PM2.5 in order to make the proposed repeal of the Clean Power Plan look arbitrary. First, read how our work forms the economic basis for the repeal of the CPP.
The relevant excerpts from the Lyin' WaPo article are below. Note they pretend there is only one side of the PM2.5 story.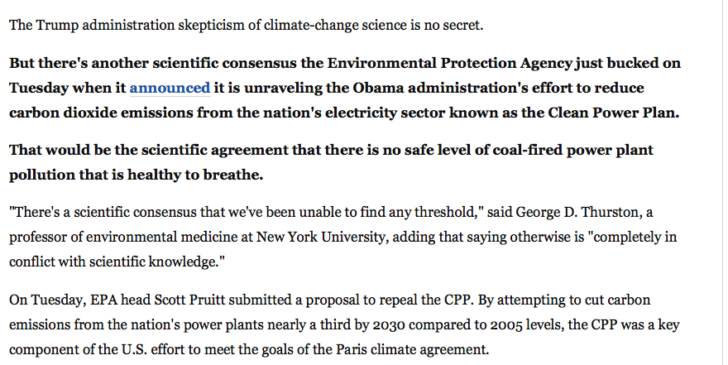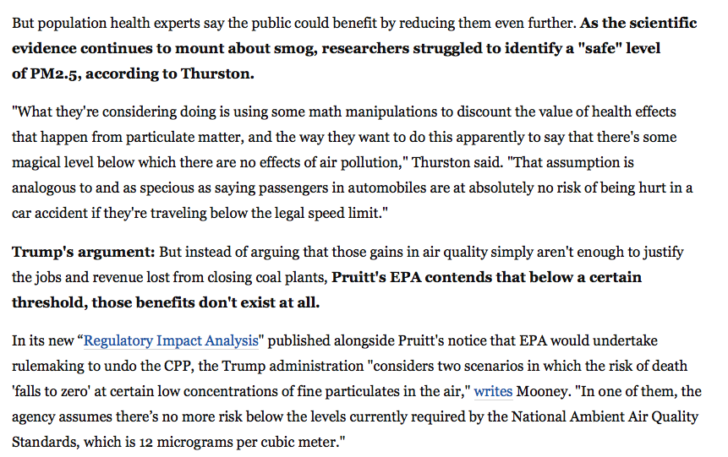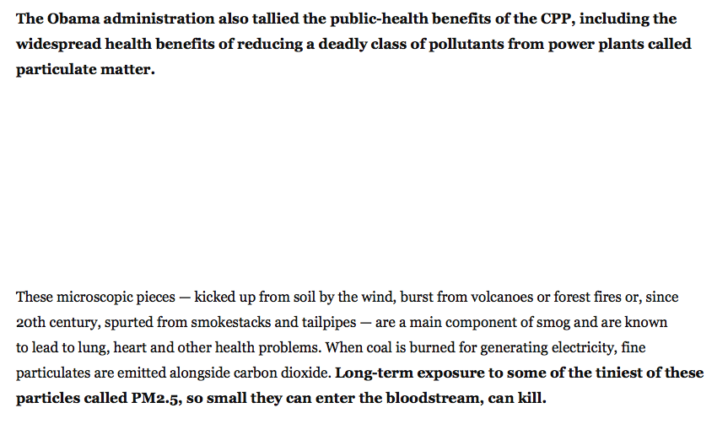 The Lyin' WaPo is lying by omission.
Note the Lyin' WaPo article also relies on: