Don Wright. Corruptocrat. Read pages 66-67 of "Scare Pollution: Why and How to Fix the EPA" for the story.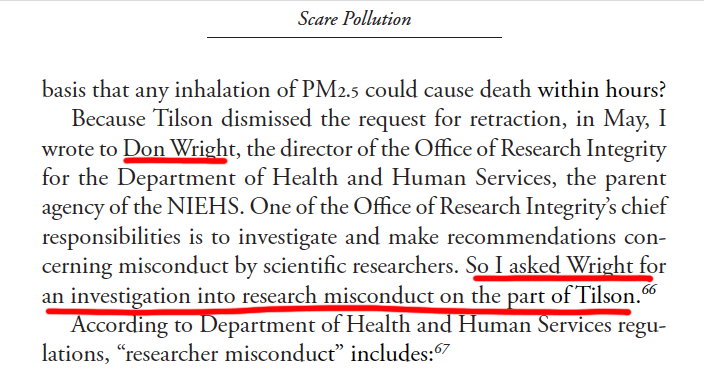 Read JunkScience.com's May 31, 2012 request to Wright (erroneously referred to as "David").
If I have time, I'll try to find and post Wright's June 2012 response.
Wright's leadership of DHHS could be a problem as JunkScience recently filed a request for a scientific misconduct investigation with ORI over the June 2017 Harvard/NEJM "Air Pollution Still Kills" study.