Jim Enstrom's air quality epidemiology terrifies the junk science-fueled greens.
Last Tuesday, retired-but-still-active UCLA epidemiologist and air quality epidemiologist all-star Jim Enstrom addressed Utah's Clean Air Caucus, a bipartisan group of Utah state legislators working on air quality issues.
Before that, though, Enstrom had to survive an effort by Utah greens to intimidate the Clean Air Caucus from listening to him. The e-mail below to Caucus members, threatening reputational damage for merely listening to Enstrom, was written by Terry Marasco, leader of the activist group, Utah Clean Air Alliance.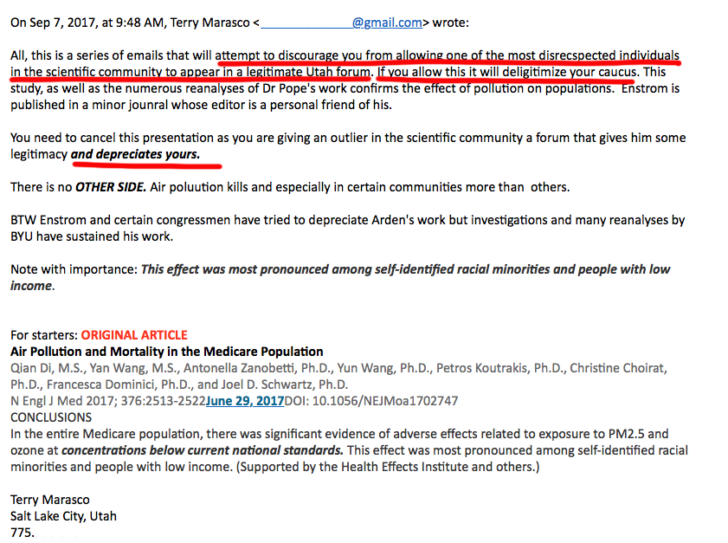 The good-natured Enstrom responded to Marasco as follows: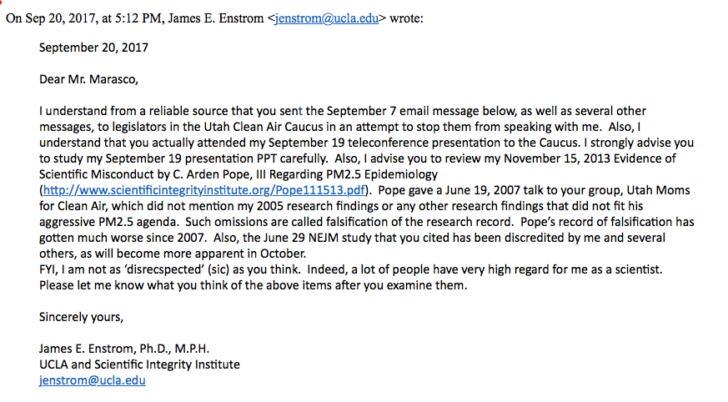 According to Enstrom, about 30 greens showed up to harass him at his presentation to the Clean Air Caucus.
We'll keep you posted with any follow-up.