Even playing by the rules of junk science, C. Arden Pope III's infamous 1995 PM2.5 study holds no water.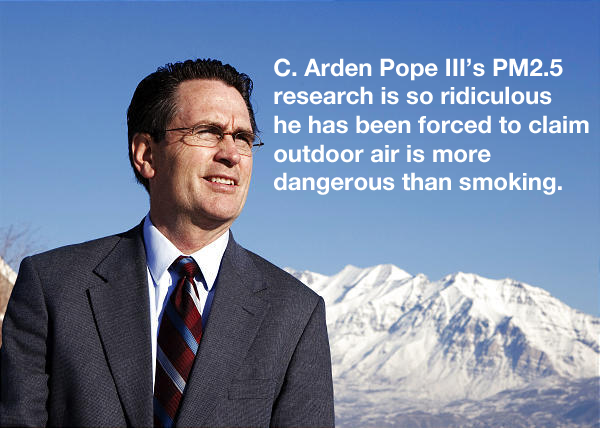 The abstract for the new study is below. The study is here. Pope's original 1995 study is here.
Pope's work is so bad, he was forced to argue that breathing outdoor air is more dangerous than smoking.