NIEHS/NTP chief Linda Birnbaum comes out to play again with JunkScience.com.
For necessary background first read: JunkScience forces federal toxics chief into nonsensical defense of EPA's illegal human experiments.
Below is Birnbaum's new response to me: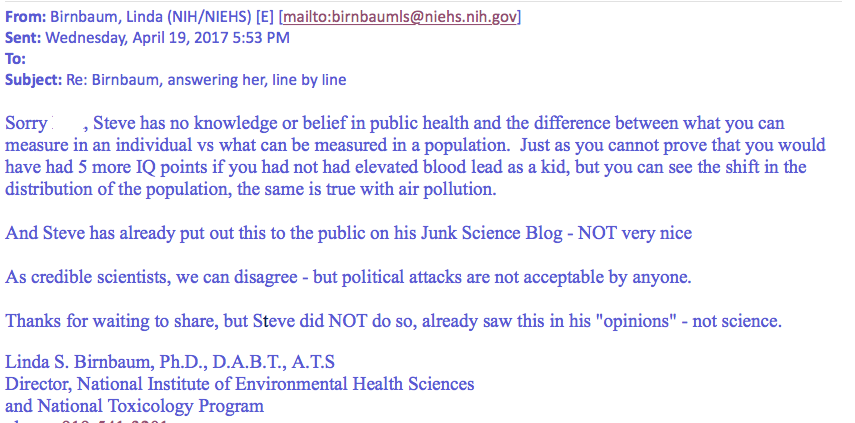 Here's mine right back at her: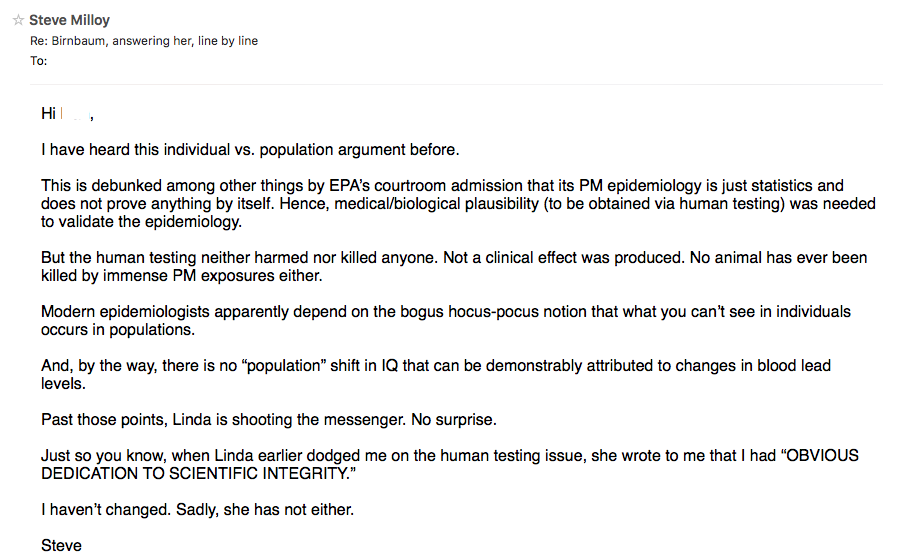 As to Birnbaum's complaint that I posted all this on JunkScience.com, keep in mind that she is a top government official using her government e-mail. She is creating FOIA-able public records as she sends e-mail. If what she's saying is true, why be angry or embarrassed?