Kurt Debus was a ardent member of the SA and SS, and Hitler-appointee. But to NASA…
… Debus is just some engineer who came to the U.S. in 1945 after doing rocket research at someplace called Peenemunde and became the much-honored first director of Cape Canaveral.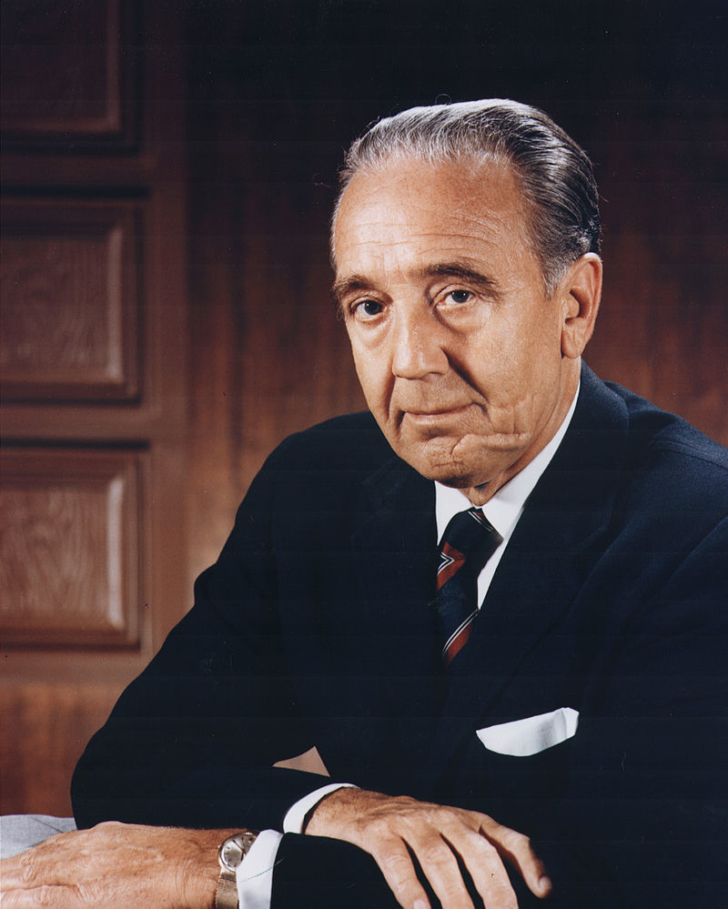 Here's NASA's bio of Debus: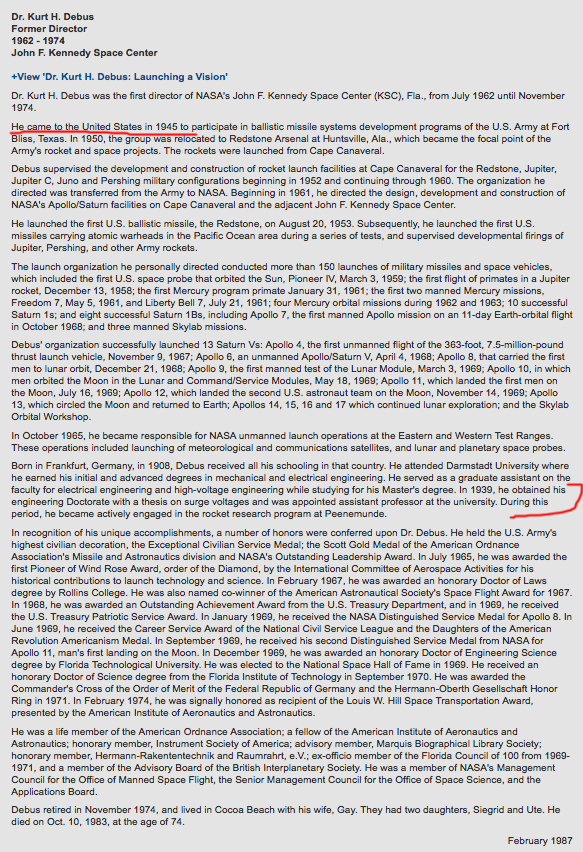 But Debus was an ardent Nazi who was personally appointed by Hitler to develop the V-1 and V-2 terror weapons program. Here is more information about the first director of Cape Canaveral (later the JFK Space Center).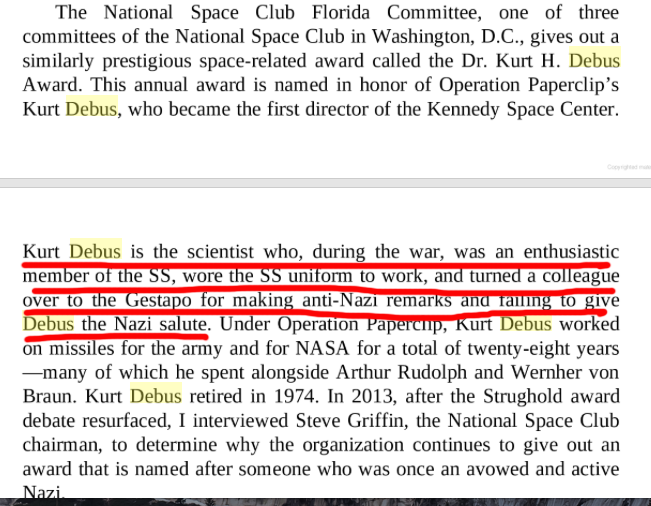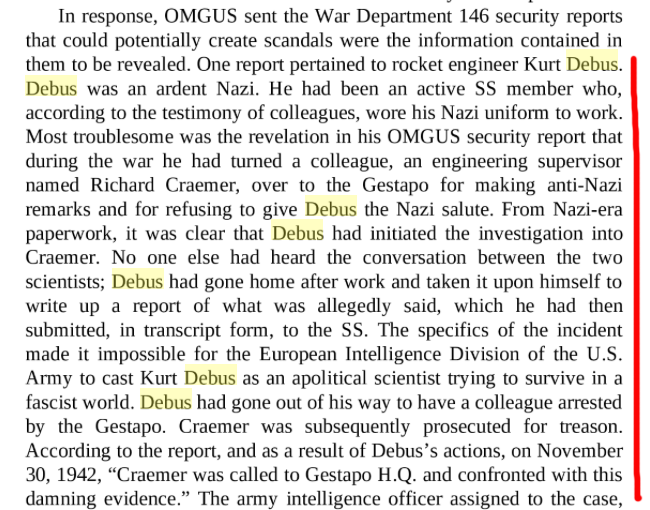 I asked NASA to update its bio for Debus in 2014. Here is NASA's reply:

For more on Debus and some of the other Nazis who got us to the Moon, read Annie Jacobsen's Operation Paperclip.