Warmists are panicking us today about the "pronounced" decline in Arctic sea ice for January.
Here's the WaPo alarm:

Here's the graph showing the January sea ice extent dipping outside the "normal" range: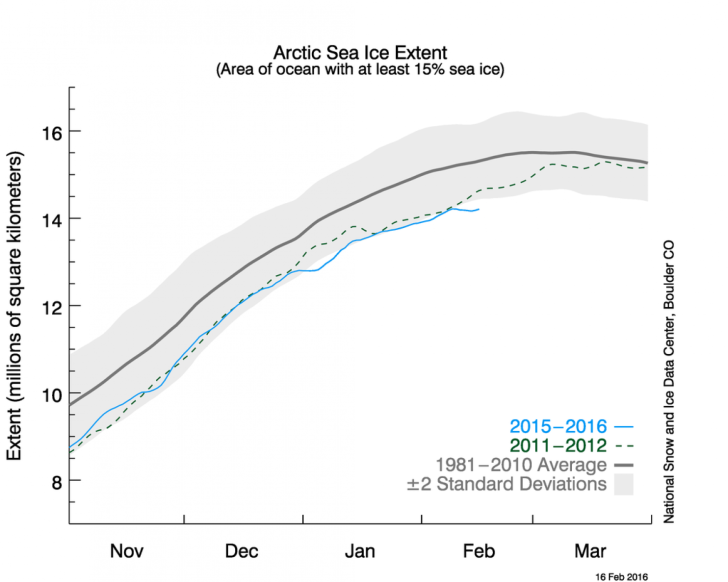 Here's a really panicky chart from NOAA: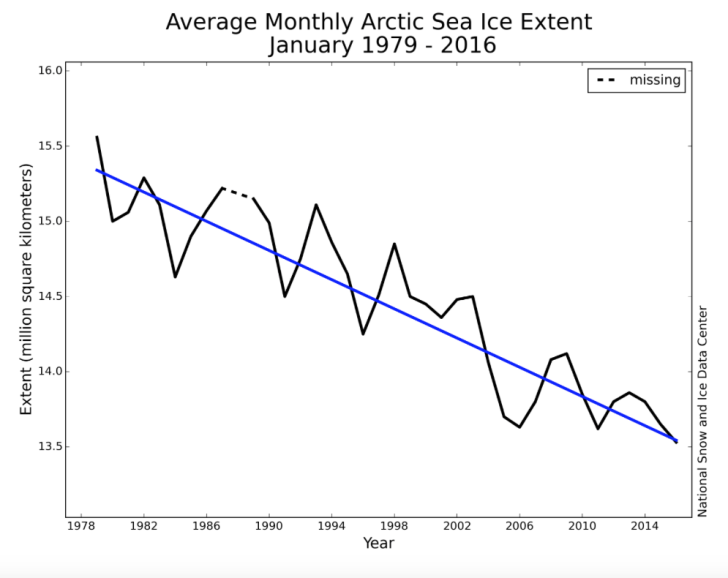 Here's a slightly different version of that same chart: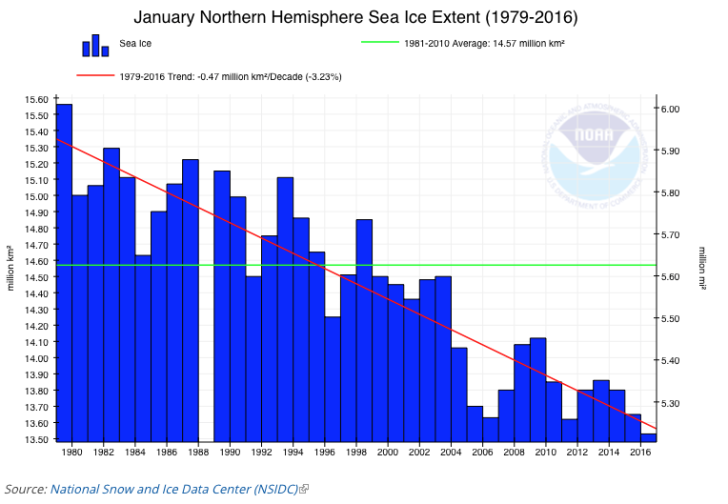 Finally, here's what the situation looks like with the proper scale on the y-axis: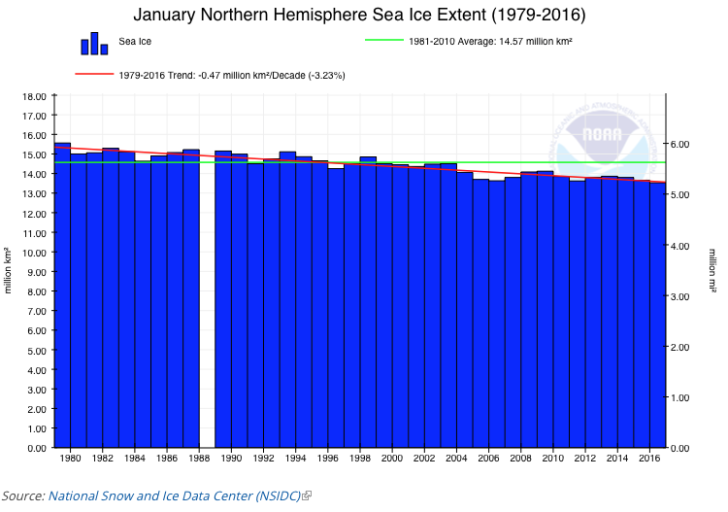 Panic over. There's plenty of ice.