… the number of wildfires was down by more than 4,500.
Here's the hysteria from ClimateCentral.com.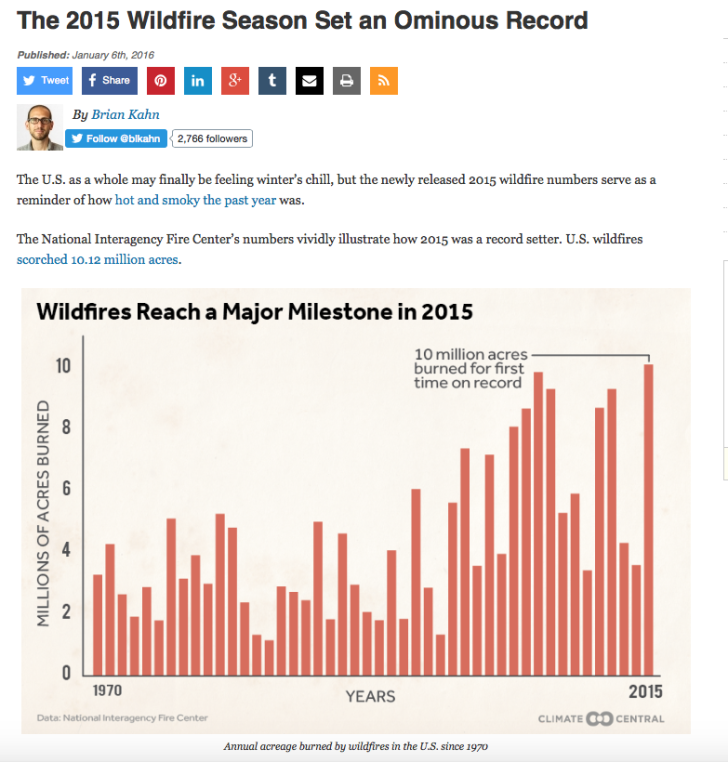 Here's some perspective from the National Interagency Fire Center: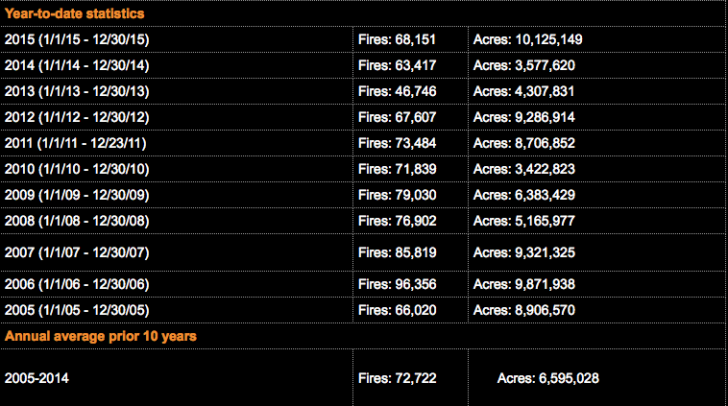 Undoubtedly, wildfire acreage burned is also affected by where the fires are and the fire fighting strategy, timing employed. CO2 as a factor? Only in the propaganda of warmists.