Watts study + Keeling Curve = Enhanced climate skepticism.
Anthony Watts reported yesterday that the increase in the 30-year US temperature trend is reduced by 30% when the analysis is limited to high quality, unadjusted, no urban-heat-island-affected NOAA weather stations.
Now consider that the rate of CO2 emissions has tripled over the past 56 years, according to this Keeling Curve post: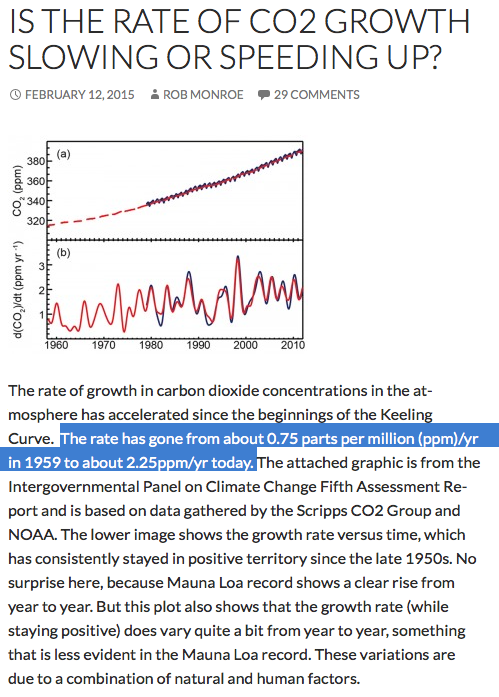 So we have 30% less warming despite 300% more CO2 emissions over the recent past. We should all be skeptics.