Headlines blaring that processed and red meat causes cancer have made this steak-and-bacon-loving nation collectively reach for the antacids. Vegans are in full party mode, and the media is in a feeding frenzy. But there is more to this story than meets the (rib)eye.
Julie Kelly and Jeff Stier write at the Wall Street Journal: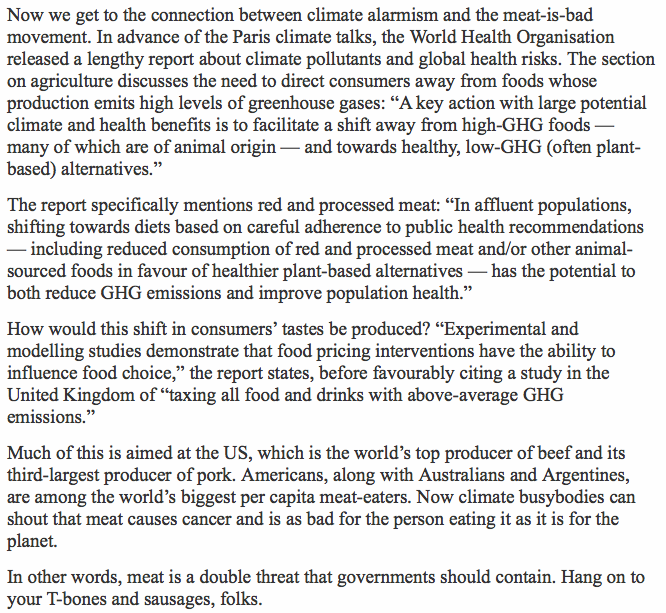 Read the entire column at the Australian.com.au.