So Swedes ought to be prepared to be buried in snow.
Here's the AP report: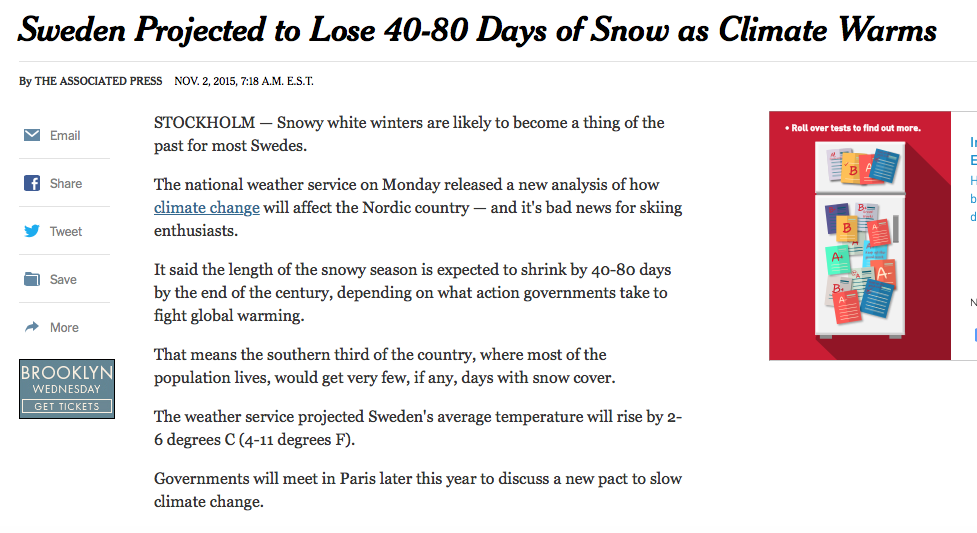 You would think the warmist community would have learned by now to avoid such foolish predictions.
Here from 200o in The Independent (UK):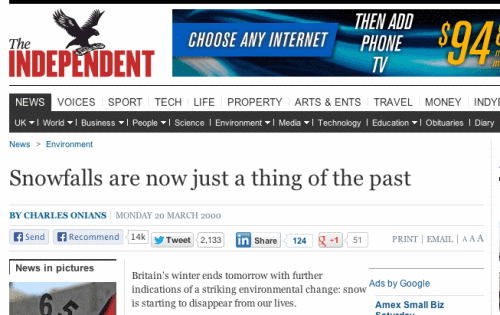 And here from the NYTimes: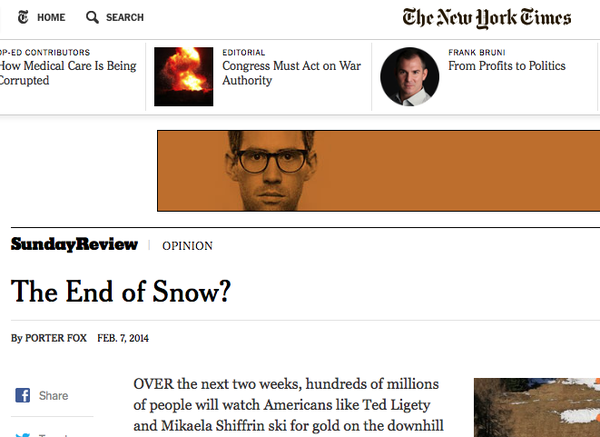 These claims never seem work out. But since they always blow up in the face of warmism, by all means warmists, keep making them.