Japan seems to not understand that the corrupt leaders of poor countries want cash not urban railways and geothermal power.
The Associated Press reports: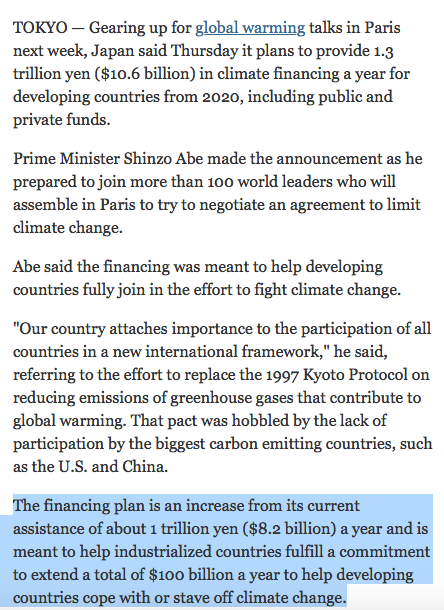 So it's only $2.4 billion in new "finance." It's not cash. Details to be announced "later." Doesn't sound like a real or significant dent in the demand for $100 billion per year from poor countries.