BTW, I'm a securities lawyer. This is total BS.
The actual issue would be whether Exxon misled investors during the 1980s and 1990s until it started mentioning global warming in its filings circa 2001.
But there is no evidence that, to date, global warming has harmed Exxon's business (or shareholders).
Exxon has been "disclosing" the risk of global warming since 2001. So no wrongdoing.
Case closed. This investigation is pure political persecution.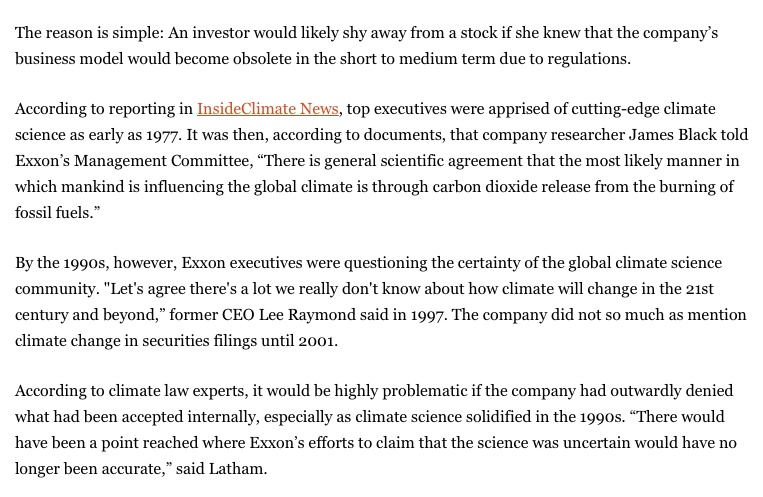 Read the International Business Times report.