The new term for coal in China is, apparently, "electrical power."
So note in this report that, in addition to natural gas, coal boilers are being placed with "electrical power" — which seems to mean electricity that comes from a coal power plant versus a coal boiler, say, in a building. It's a good move for China's air since coal power plants are much more efficient and cleaner than coal boilers in buildings. But it's still coal. Probably greater CO2 emissions (as well as electricity) from power plants since they burn coal more efficiently.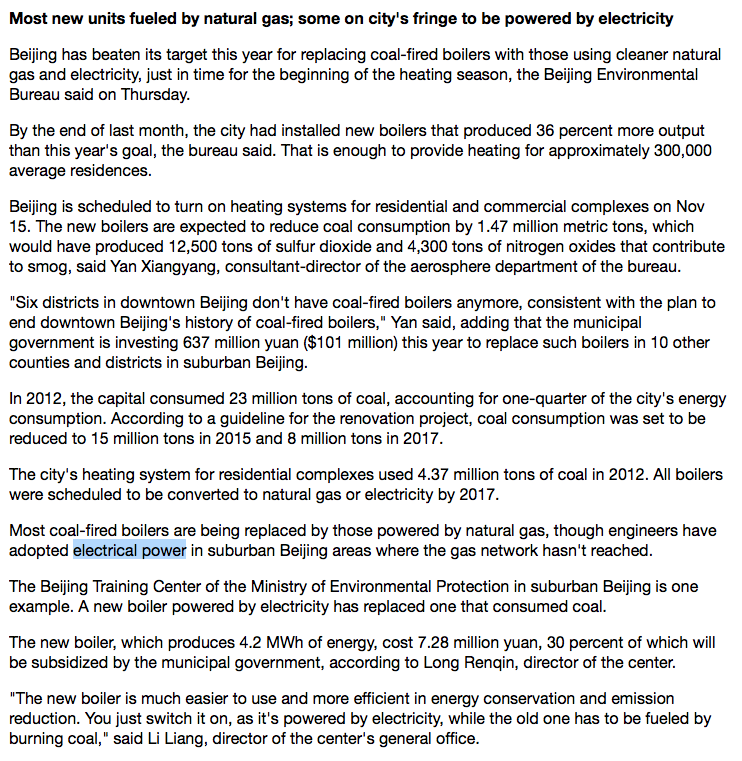 Read the Ecns.cn report.