Another inconvenient truth.
The use of "ozone depleting substances" is way down but ozone "hole" is pretty steady.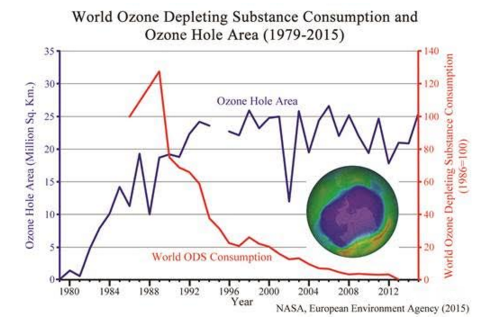 I once heard Al Gore say that the purpose of the Montreal Protocol was not to "save" the ozone layer so much as it was to show that the UN could execute a global environmental treaty. So the UN got its treaty and the ozone "hole" went on its merry way.