Here's the Guardian headline: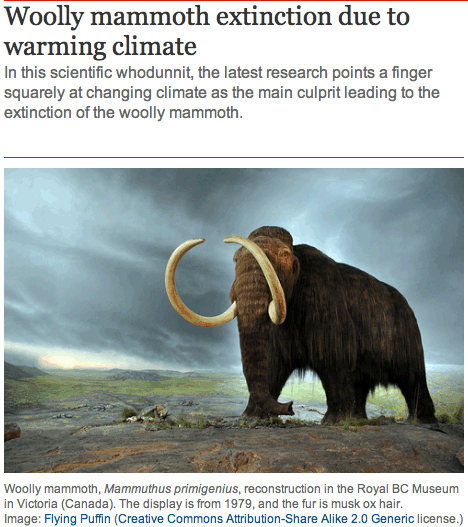 But here's what the scientist quoted in the article said:
"What caused this population (and consequently the species as a whole) to go extinct is unknown. It could have been climate, humans or inbreeding (these are the three main hypotheses)", said Dr Dalén. "Or even disease".