We love it when greens run their mouths.
Elitist Tom Steyer conned the Washington Post into puffing him up as a candidate for Secretary of Energy. Now he's trying to buy a Senate seat for Ed Markey.
Tom Steyer told Grist:
You talk about environmental justice. You talk about health. The reason Latinos are so aware of environmentalism is that companies have traditionally put their dirtiest plants in poorer neighborhoods, because poorer communities have no political clout. Then their kids have breathing problems.
Below is a photo of Tom Steyer's San Francisco home. What sort of "plant" ("dirty" or not) would he let anyone build near it?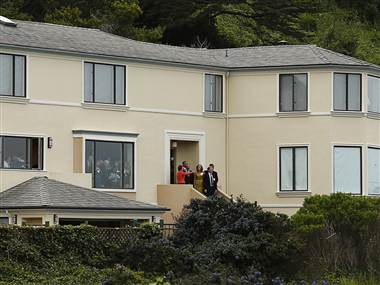 Steyer's seaside home in the Hamptons looks like this: