EPA has been accused of hacking into a private e-mail account in order to interfere with and/or block investigation of its conduct related to the Superfund cleanup of asbestos-contaminated Libby, Montana. The veracity of the allegation has been confirmed by an investigator with the EPA Office of Inspector General (OIG).
Based on JunkScience.com's investigation, the EPA Region 8 office had apparently hacked into a private individual's G-mail account in order to intercept, trap and block e-mail intended for the EPA OIG. JunkScience.com confirmed the discovery of the hacking/trapping with EPA OIG staff.
Below is the late-February complaint filed with the National Security Agency by the individual who discovered the hacking.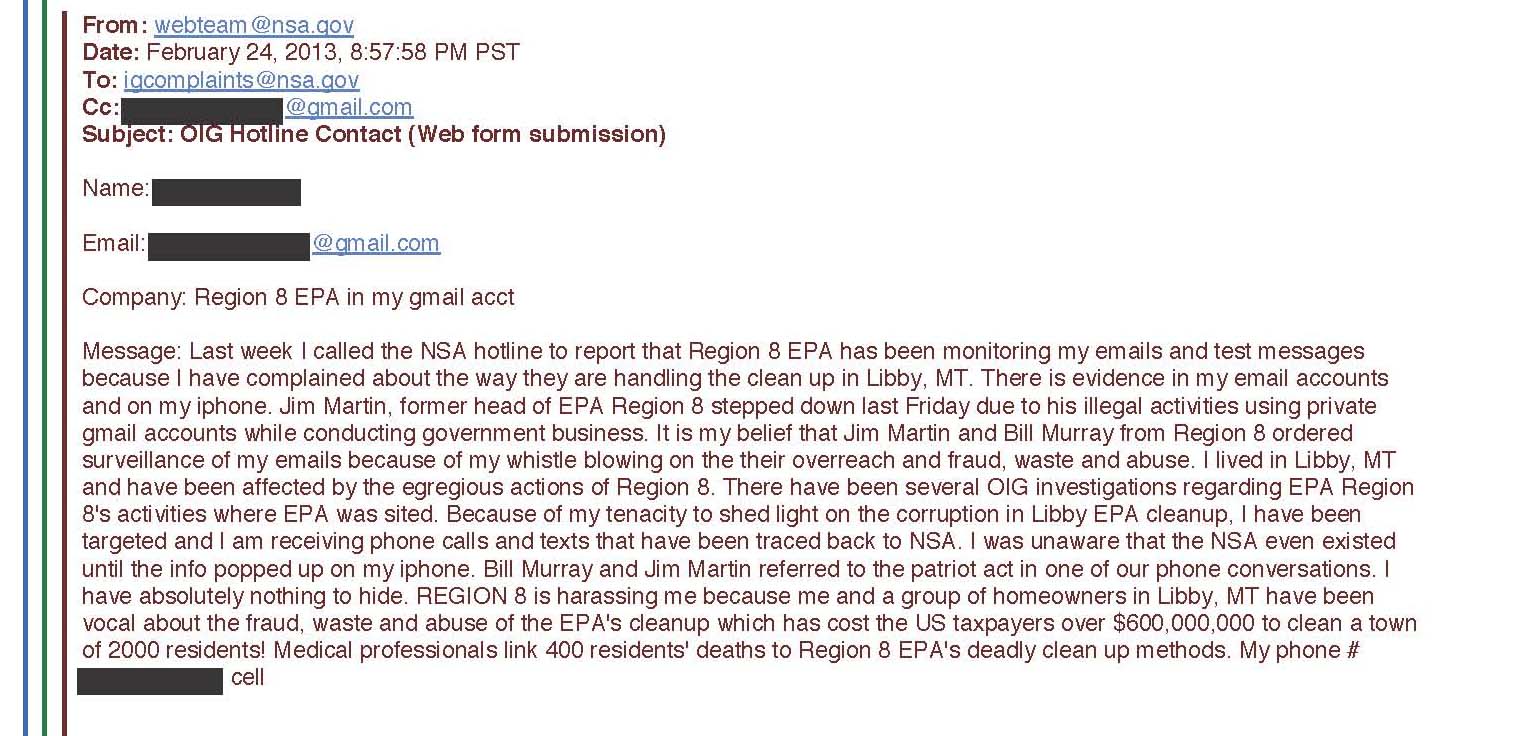 Confirmation of the hacking, which occurred in 2010, is provided by the e-mail below from an investigator in the EPA OIG's office.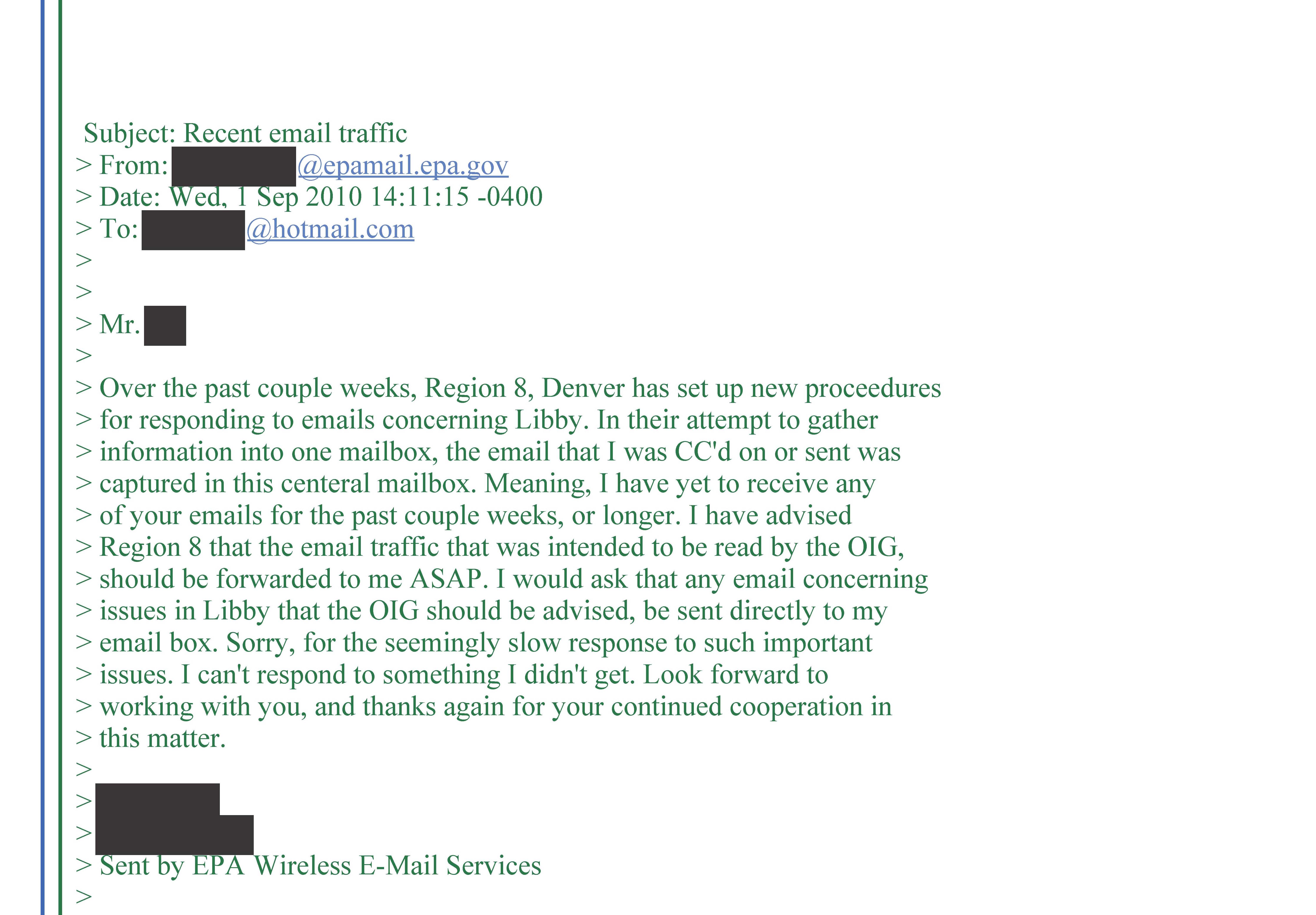 Developing…