Duke University's dean of green says particulate matter kills — so why does he give a pass to a Duke physician exposing elderly asthmatics to high concentrations of such pollutants?
Bill Chameides, the dean of Duke University's Nicholas School of the Environment, yesterday blogged about the alleged dangers of particulate matter and diesel exhaust.
But if Dr. Chameides is so concerned about PM and diesel exhaust, perhaps he could actually demonstrate that concern by taking a stand against Dr. Martha Sue Carraway, associate consulting professor in the Department of Medicine of Duke's medical school.
Dr. Carraway is currently being investigated by the North Carolina Medical Board for her participation as a principal investigator in the EPA's illegal human testing experiments in which real people, often health impaired, were (are) exposed to extraordinarily high levels of concentrated PM and/or diesel exhaust. See, e.g., image below.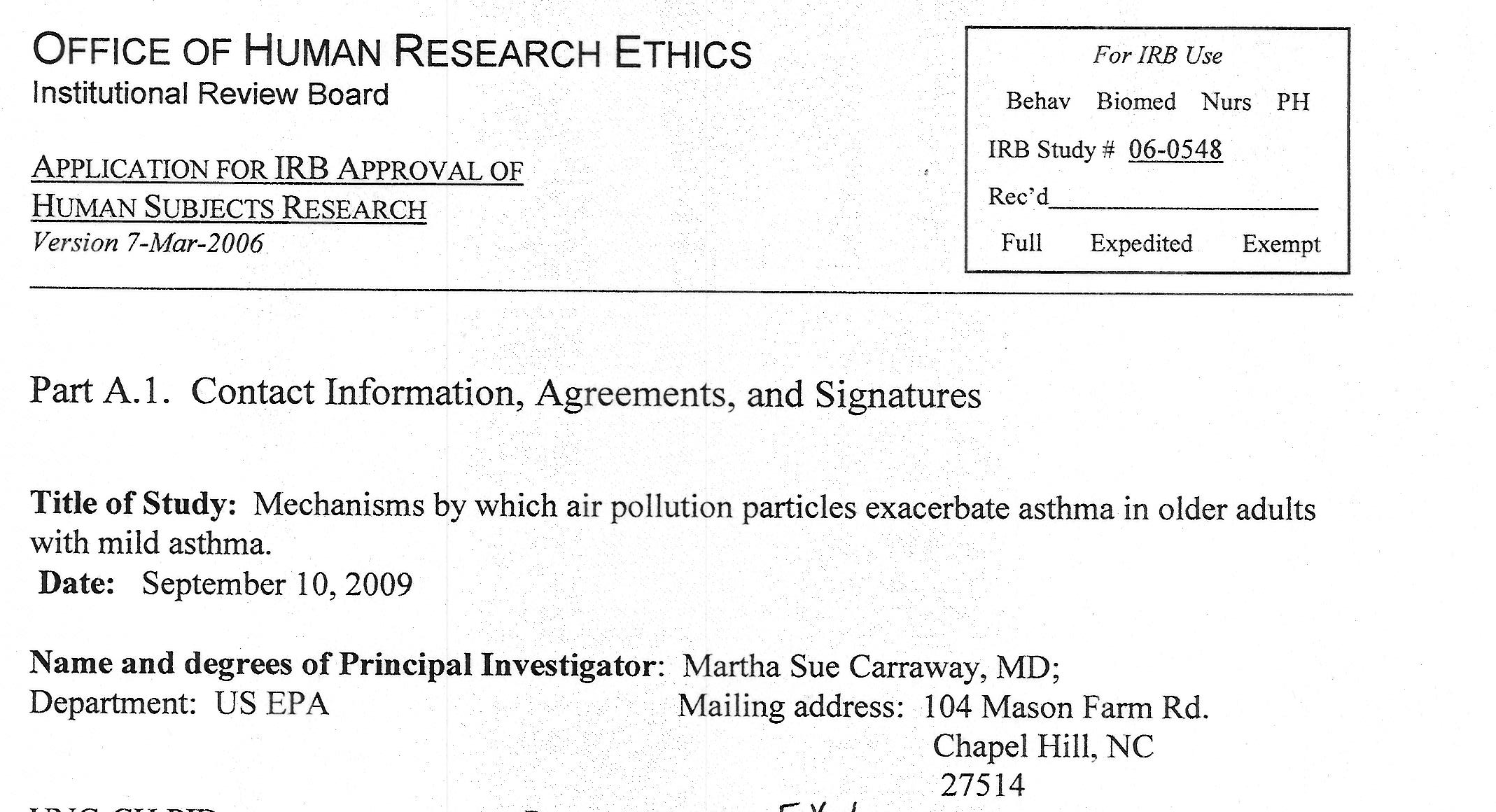 [h/t Carolina Plotthound]