Appalling.
KQED news reports:
… Notably missing from Gleick's talk — which focused on a wide range of global and regional water issues central to the Pacific Institute's core mission — was any specific mention of last month's confession that he had impersonated of a board member of the Chicago-based, libertarian Heartland Institute to obtain internal documents outlining the group's anti-climate change campaign….
Deniergate's Gleick boasts on Twitter of delivering the keynote address for the California Water Policy Conference.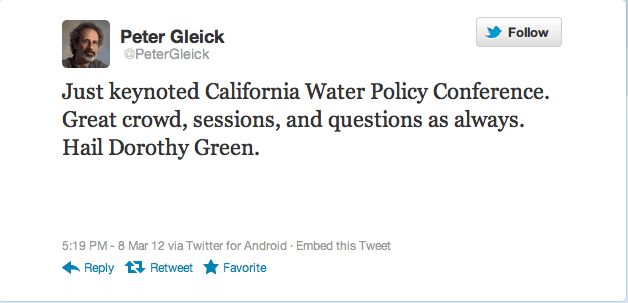 Here's a shot of the conference web page.