Thirdhand smoke is dangerous… in your Uber car or in a classroom where someone smoked 30 years ago?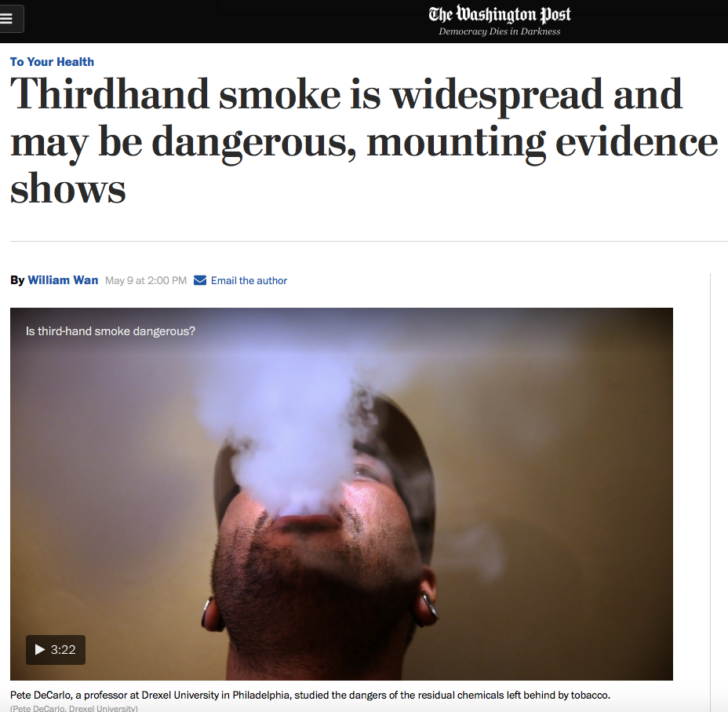 You tell me if this is not the dumbest thing you've ever read:

Click to LYAO with the entire WaPo article.
BTW, I recall teachers smoking in the teacher's lounge, but I don't recall anyone ever smoking in a classroon.