We don't.
New England Journal of Medicine editor-in-chief Jeffrey Drazen has responded to the letter from physicians complaining about the fraudulent air quality study appearing in the NEJM last June.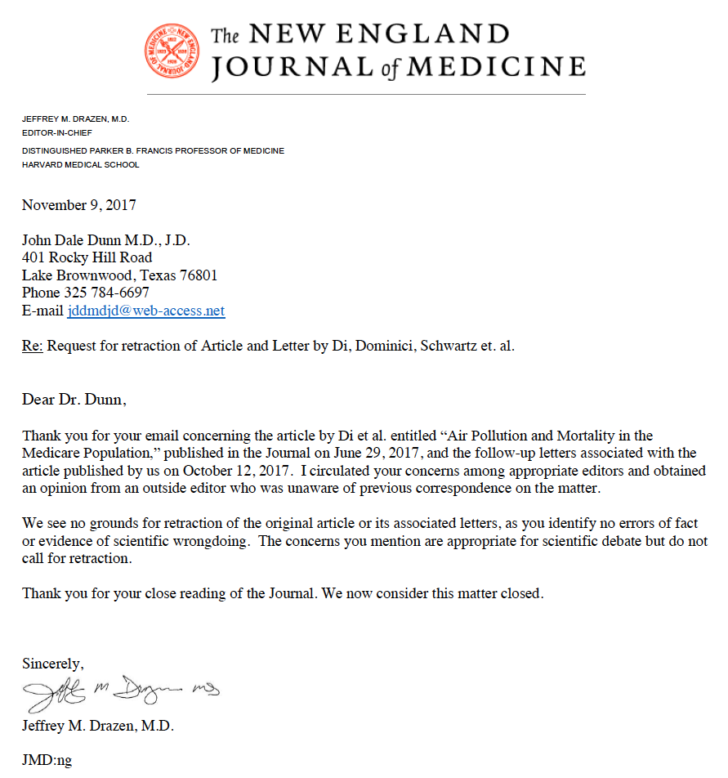 Of course, Drazen is lying when he writes:
… you identify no errors of fact or eviudence of scientific wrongdoing.
Read for yourself: