EPA has claimed that reducing PM2.5 concentrations can save 570,000 lives in the U.S. every year (i.e., prevent one-quarter of all deaths annually).
The paper looks to see where the putative concentration-response curves for PM2.5-causing death (basically dose-response curves) hold true for Boston and Los Angeles. The answer is:
Changes in month-specific PM2.5 concentrations from one year to the next do not help to predict changes in average elderly mortality rates in either location.
The paper's final sentence is:
The fundamental premise that [concentration-response] curves exist that can predict the public health effects caused by reductions in pollutant concentrations needs to be carefully reexamined and tested, as it does not appear to hold in general.
The abstract is below.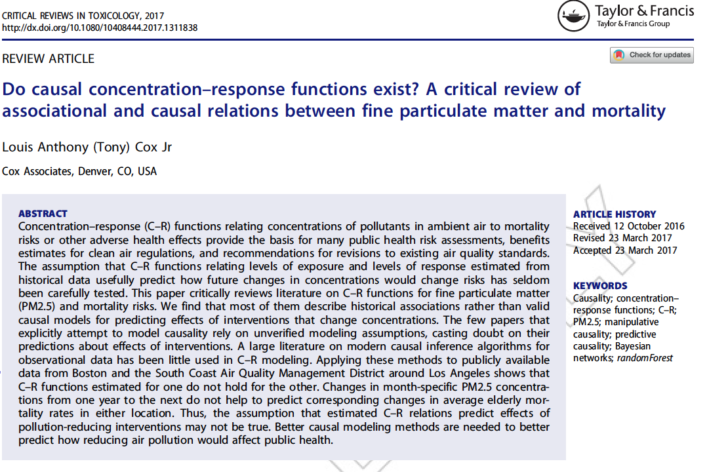 You can access the full paper here.