WaPo columnist Richard Cohen denies Communists were a problem in America.
In trying to liken Donald Trump to Joe McCarthy, Cohen raves: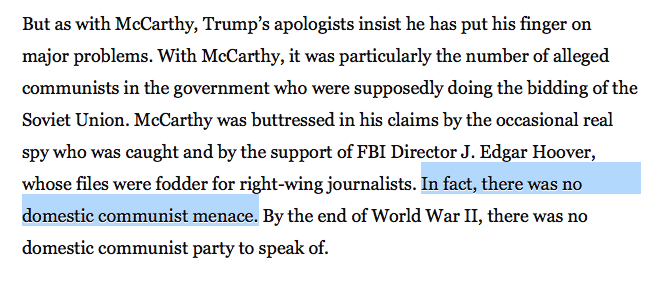 Yes Richard, we just imagined the the atomic spies (e.g., the Rosenbergs, Harry Gold, Klaus Fuchs), Treasury Dept. Soviet agent Harry Dexter White, State Dept. Soviet agent Alger Hiss, White House adviser and Soviet Agent Lauchlan Currie and the host of others too numerous to name here who helped subvert America and peoples around the world during World War II, at Yalta, in China, in Korea and more.