… don't expect that to reduce CO2 emissions.
The WaPo editorializes: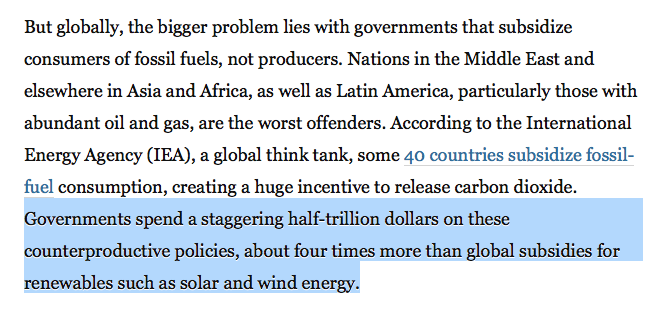 In poor countries, where the vast majority of these subsidies exist, there is no substitute for transportation fuels. People who need subsidized gasoline could hardly be expected to swap their vehicles for electrically-powered oes, even of there places to charge them.
Also, the people in these countries are so poor that fossil fuels need subsidies, so imagine the subsidies that would be necessary for far more expensive wind and solar power.
People aren't running away from fossil fuels toward solar and wind for a reason — the later are much more expensive, even if they were convenient and available, which they're not.