Too bad he doesn't make any sense.
Here's his defense according to InsideClimateNews.org: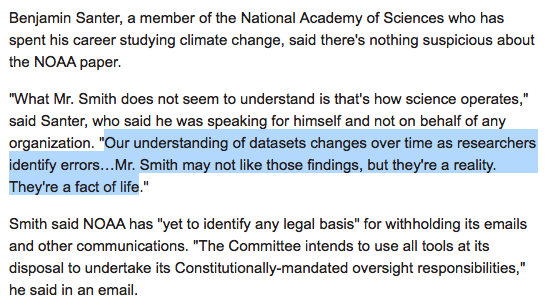 First — and to play Santer's game — if scientific data are continually changing, why is he so sure that this particular version is a "fact of life"?
Second, and more importantly, Congress is responsible for overseeing federal agencies and their employees. Santer failed to address this at all.