Even though the report explaining the decision has not been published or reviewed.
Here is a particular;y irksome excerpt from the New York Times editorial.

Epidemiologic studies never provide a causal link. They can only provide statistical correlations. If you don't believe me believe what EPA told a federal court: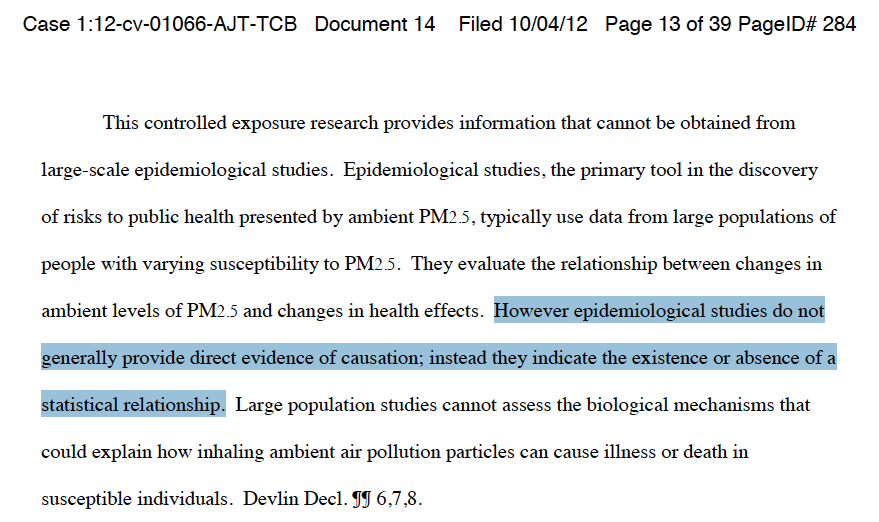 Finally, the comparison of meat (which doesn't cause cancer) to smoking and asbestos is beyond over the top.