Juliet Eilperin admits that her reassignment at the Washington Post was no promotion.
Some have suggested that Juliet Eilperin's reassignment from the environment beat to the White House beat was a promotion, not punishment for her failure to disclose a flagrant conflict of interest.
Here is her euphemized admission (sabbatical = suspension?) via Twitter: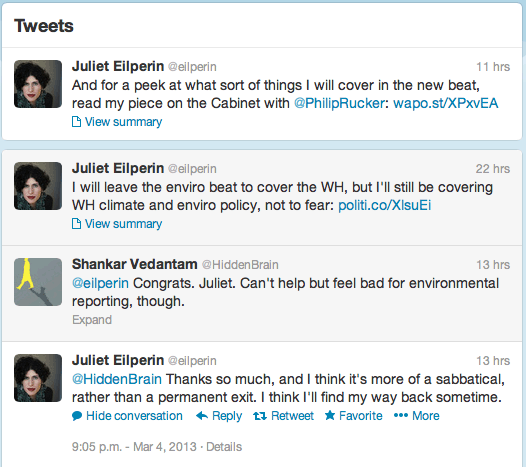 If this was a promotion, she would have crowed accordingly. Instead, she expects to return — after a period of penance?