The Presidential Commission for the Study of Bioethics Issues says it is too busy to investigate EPA's illegal human experimentation.
On May 14, 2012, we asked the EPA Inspector General to investigate illegal human experimentation at the EPA.
We also sent a copy of the EPA IG letter to the Presidential Commission for the Study of Bioethics and requested that the Commission conduct an independent review of the matter. After all, the Commssion features this quote from President Obama on its home page:
As our nation invests in science and innovation and pursues advances in biomedical research and health care, it's imperative that we do so in a responsible manner.
We received the following reply from the Commission (click to enlarge):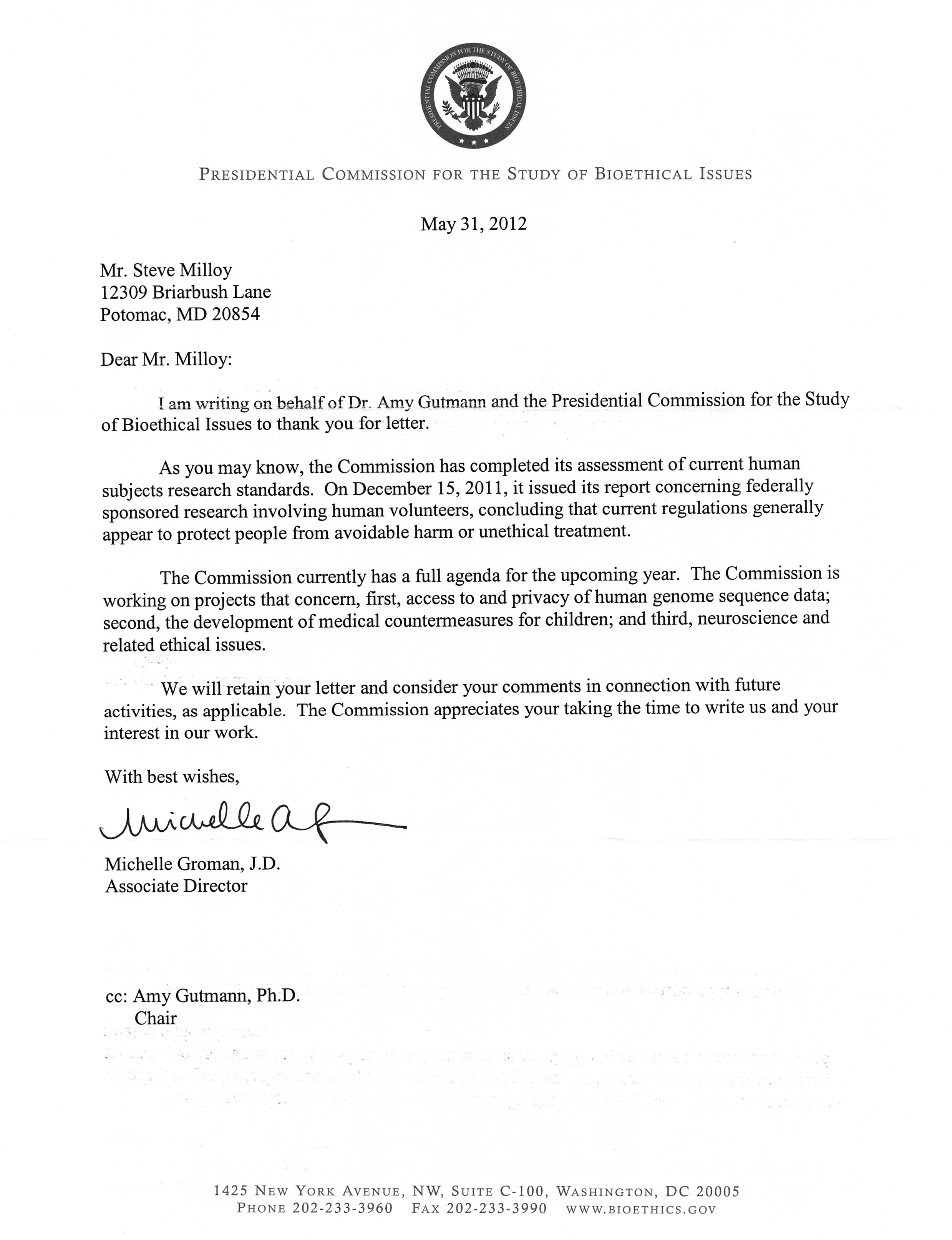 As you can see the Commission's agenda is already filled with the burning issues of protecting the privacy of human genome gobbledygook, (nonexistent) anthrax vaccines for children, and the ethics of "neuroscience." Moreover, it's already assessed the standards for the conduct of human research.
It apparently has no time to look into a federal agency intentionally exposing already-sick people to a deadly pollutant — the sort of experiment that launched the field of bioethics in the first place following revelations during the Nuremberg trials.
We will follow-up. Perhaps if Dr. Amy Gutmann, the chairman of the Commission as well as President of the University of Pennsylvania, actually reads and responds to the letter (instead of assigning it to some brainless bureaucrat), we will get a better response next time.