The Washington Post reports today: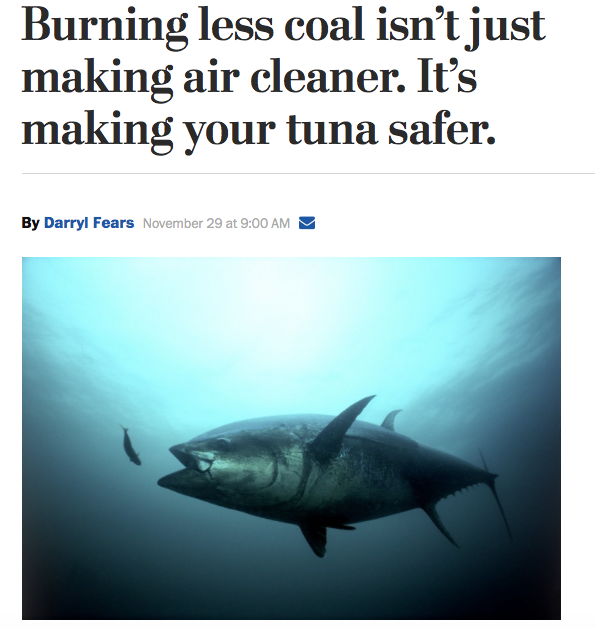 The problem, however, is that the decline in mercury level in tuna (if true, in the first place) is not due to reductions in coal burning.
Below is the graph of the results from the study: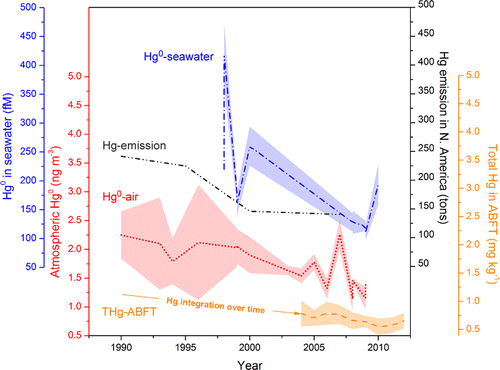 But the results of a 2013 study in the journal Atmosphere (see graph, below) indicate that the decline in mercury emissions is due to dramatically lower emissions from waste incineration. Changes in coal emissions are not terribly dramatic.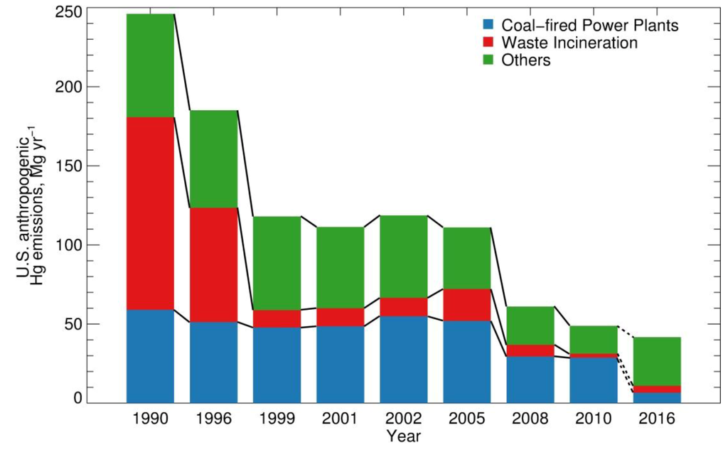 In any event, there is no evidence that 1990-levels of mercury in tuna ever hurt anyone. (See e.g., "Mercury Scare Rising".)
Finally, none of this has anything to do with the Obama coal plant regulations. The studies reporting the decline in mercury levels in tuna were published during 2004-2012. The Obama coal plant rules didn't come into force until 2012 at the earliest.