And it only took a few hours from soup to nuts.
Earlier today, JunkScience wrote to the General Counsel of the University of Delaware alerting her that the University once again falsely claimed that IPCC contributor Dr. John Byrne is a Nobel Prize winner as follows: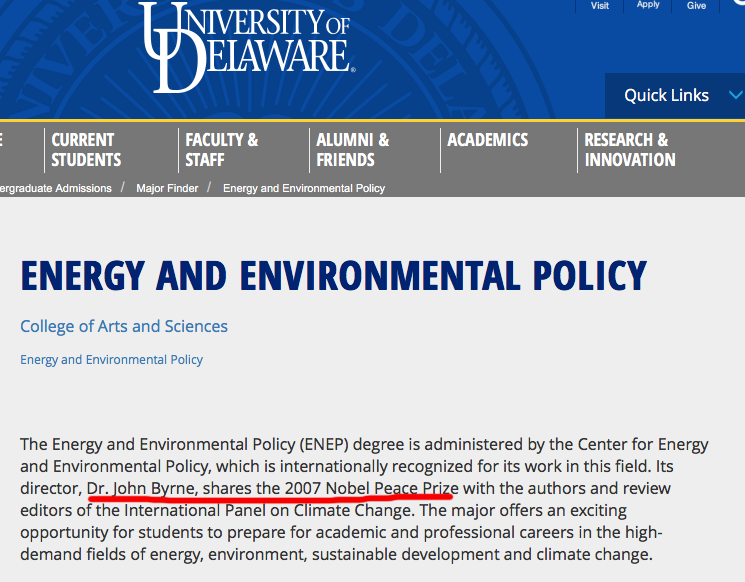 By early afternoon, the problem had been fixed as follows: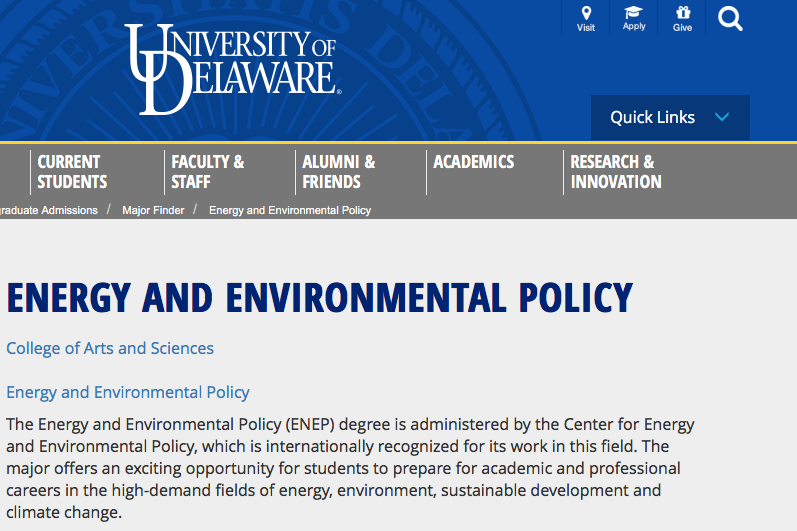 JunkScience and friends are fixing the world one false claim at a time. This is the sixth or seventh (or more) time we've done this. You're welcome.