Nineteen research professors from the University of Southern California, UCLA, UC-Irvine and the California Institute of Technology have written the South Coast Air Quality Management District urging more stringent air quality regulations. I'm sure all the federal money they get for their "research" has nothing to do with their request.
Here's their letter.
Here's the federal funding for the principal investigators among the signatories — $307,476,712 worth of grants.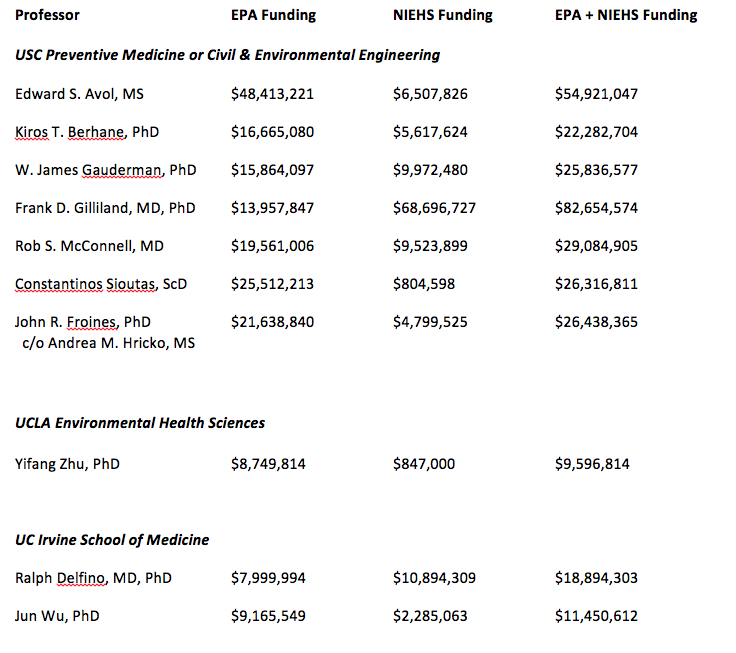 Source of funding data:
EPA: Research Grants Data Base
NIEHS: NIH Reporter