99% of air quality researchers are the most dishonest and/or stupidest people on the planet.
Here's the claim — basically that particulate matter (PM) emitted by burning forests killed people. This is obviously based on the EPA claim that particulate matter kills.
JunkScience has already debunked that notion here.
Although the paper in question has not been made available to the public yet — more science by "news" report — the news report did present a graphic (below) of the PM levels caused by the forest fires.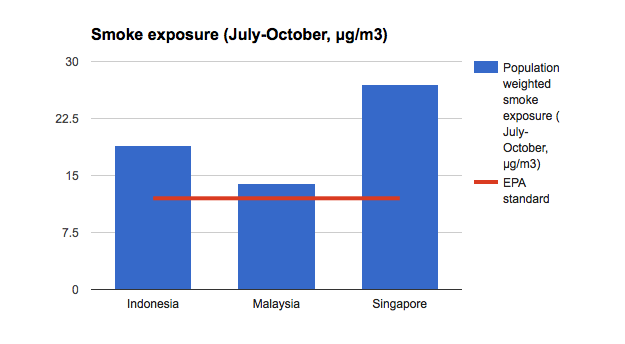 Despite the forest fires, these ambient PM levels are very low. In contrast, ambient PM levels in Beijing have hit levels 40+ times greater or more (i.e, 1,000+ micrograms/m3) but with NO deaths attributable to it reported.