More evidence that so-called "good government" laws, like FOIA, are illusory.
In response to a recent FOIA request submitted to EPA, one EPA staff e-mail read: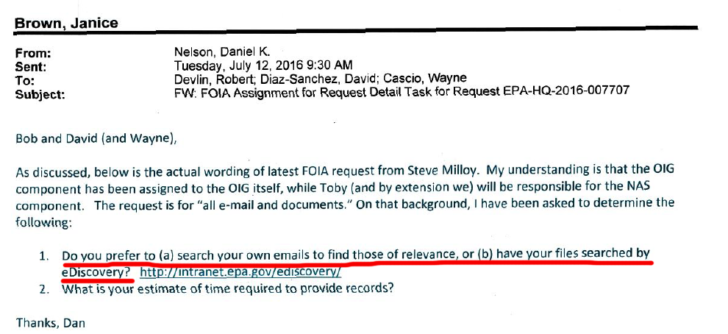 eDiscovery is apparently some centralized system for searching for e-mail and electronic documents. But rather than automatically using eDiscovery for all FOIA requests, EPA allows employees the option of searching their own computers themselves and providing what e-mail/documents they want — a lot like Hillary Clinton's lawyers deciding which of the 55,000 e-mails Hillary would turn over the the State Department.
It's the Freedom of What-Information-We-Want-to-Give-You Act.