A committee of the National Academy of Sciences is reviewing what I have described as the EPA's unethical, if not illegal program of human experiments involving air pollutants. But is "the fix" in favor of the EPA built-in to the process?
The National Academy of Sciences' Committee on Assessing Toxicologic Risks to Human Subjects Used in Controlled Exposure Studies of Environmental Pollutants is reviewing the EPA's human experiments.
Thge composition of the committee seems fairly innocuous. But things get more interesting when you move up a level to the committee's parent organization,the Board on Environmental Studies & Toxicology (BEST).
Among the BEST's 19 members, 13 members (68%) have significant past or present financial or professional ties to the EPA: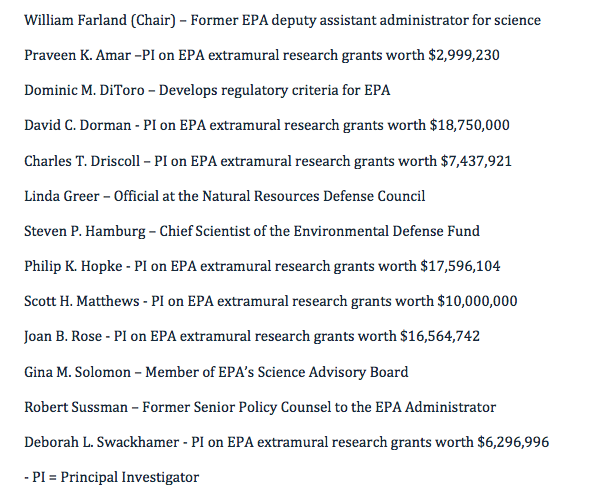 I sent this letter requesting the BEST's chairman, Dr. William Farland of Colorado State University, to explain how he will manage these apparent conflicts of interest.