I drive Michael Mann so crazy he can't think straight.
In a rant on Ecowatch.com blaming the "right wing" for his own inanity, Mann raves:

Unfortunately for the hapless Mann, it was not me who made that statement. It was ClimateDepot.com's Marc Morano: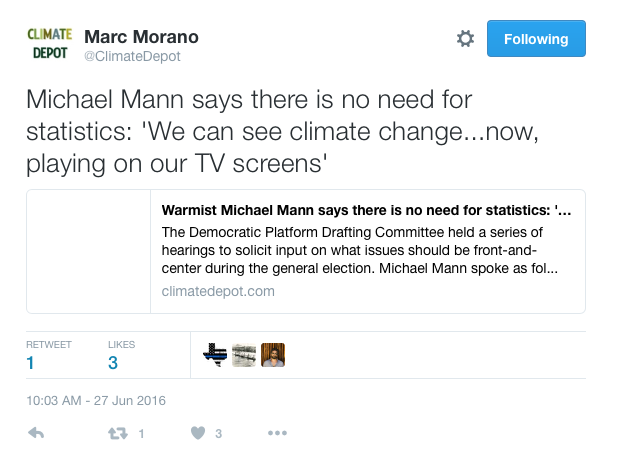 I endorse what Morano said and, in fact, tweeted the following about Mann's thoughts: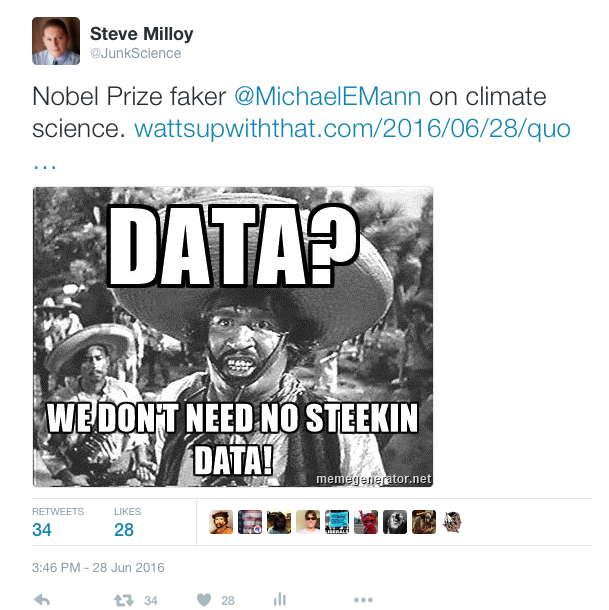 Blame bad weather on CO2? Hah, Mann can't even attribute quotes correctly.