The FDA knows from the chemical composition e-cig vapor and the smoking epidemiology that e-cigs are harmless. But it insists on regulating anyway.
From the WaPo: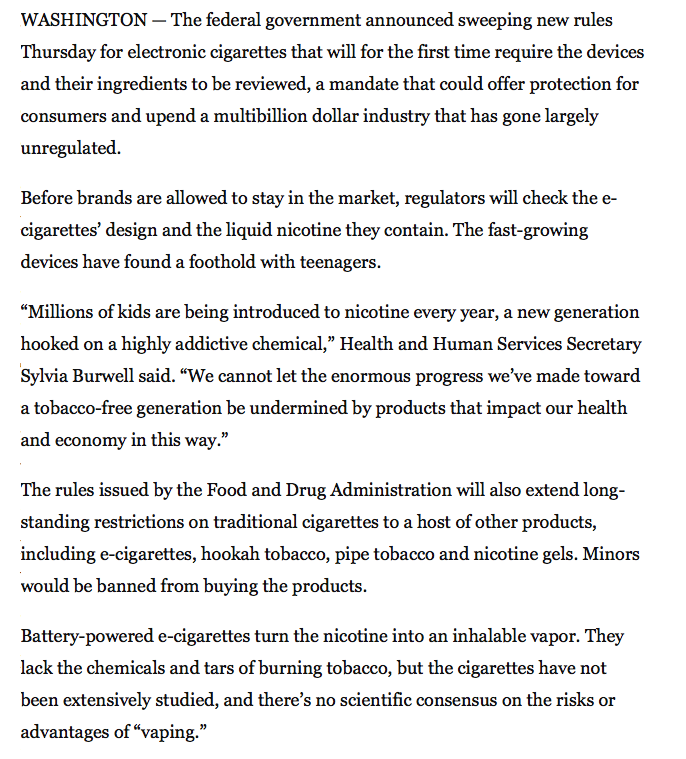 Check out smoking vs. vaping chemicals.
You can smoke an awful lot of tobacco and still have a normal life expectancy, according to this NEJM study, for example.