Vikas Bajaj is a New York Times reporter who forgot to say to the World Health Organization, "show me a body."
From the NYTimes: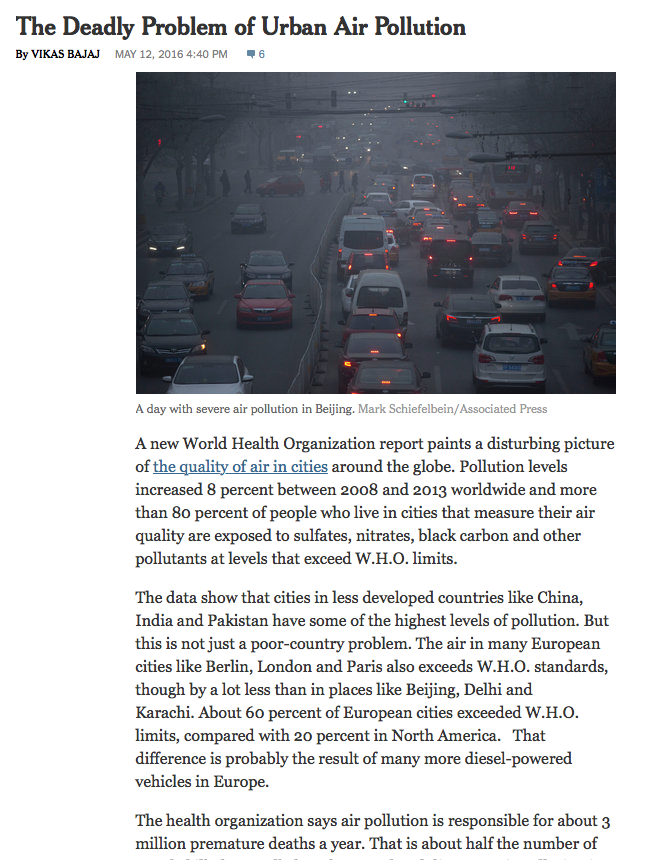 Despite the grim-looking photo of Beijing air, there are no reports coming out of Beijing of anyone dropping dead from it.
It's also interesting to note that while the level of PM2.5 in Beijing is about 10 times higher on average in Beijing than, say, Washington, DC, life expectancy in Beijing is several years greater than in Washington, DC.
The notion that air pollution kills, either on a short-term or long-term basis, has no basis in reality.